Peter Hartcher gave us a decent wrap of all things manufacturing on the weekend:
Just as China's stimulus after the global financial crisis helped Australia power its way out of that downturn, so too today. In the decade to 2013, mining added 13 per cent to the average disposable household income per person in Australia, according to the Reserve Bank…But consider this. Australia was the most China-dependent economy in the developed world last year.

We'd better do something to diversify. Because China certainly is. The world has two enormous sources of iron ore – Australia and Brazil. Chinese state-owned companies are about to bring a third online. Rio's boss Jean-Sebastien Jacques said in July. Simandou is so big that it's sometimes called the Pilbara-killer.

…What's the Morrison government's plan? The good news is that, under the force majeure of COVID, the Coalition has moved from a laissez-faire mindset to a strategic development one….Australia needs urgently to move beyond the mentality and the reality of a rock-dependent nation. And that's not going to happen organically. It needs to be guided by policy.
It was I that named it the "Pilbara-killer", not Jean-Sebastien Jacques. It's not that bad in and of itself. The real problem is that it comes as China passes peak steel and demand starts to wane simultaneously.
The issue becomes all the more pressing when we consider the geopolitical need to get as far from the evil CCP as is humanly possible. But there are some issues on front. Although the Morrison Government has pivoted on industry policy it has a very long way yet to go. It's total failure to address economic competitiveness – for energy prices, land prices, trained labour, opex, capex, inflated AUD, you name it – means any industry policy is still swimming against the macroeconomic tide. Hence, $1.5bn is drop in the bucket:
The federal government's $1.5 billion manufacturing spending package is unlikely to "move the needle" and needs at least one zero added to it if Australia wants to be competitive with our Asian neighbours, according to industry experts.

Elenium Automation, led by chief executive Aaron Hornlimann, manufactures its hardware products (which include portable kiosks equipped with health symptom monitoring and self-service ticketing and touch-less triage kiosks) in the Melbourne suburb of Tullamarine.

Mr Hornlimann told AFR Weekend he supported the government's new investment, but said there needed to be a recognition of just how expensive it was to set up advanced manufacturing operations in Australia.
The less Morrison does to make Australian competitive more widely – and mostly it does the exact opposite –  the more the taxpayer will have to kick into manufacturing and that means we'll only end up with a half-pregnant Game of Mates that prefers lobbying to innovation. You don't crush manufacturing to 5% of GDP without something going very wrong with your macroeconomic settings. Nobody else got anywhere near that hollowed out:
That said, there are certain things you can do to make it easier. One is preferential government procurement for local firms. This is a very common practice worldwide and makes perfect sense given the dough is to be spent anyway. But no! Not in Great Southern Manchuria, at Domain:
Premier Daniel Andrews directly courted some of China's biggest Belt and Road Initiative companies, including one subsequently blacklisted by the US government, to help build Victoria's huge pipeline of infrastructure projects including his signature Suburban Rail Loop.

Internal documents obtained under the freedom of information act show Mr Andrews pitching for money and expertise from Chinese state-owned companies in his trip to China in October last year, with a promise to "facilitate" their access to Victoria and "collaborate" on the state's biggest projects.

Victoria, he said, would become "China's gateway to Australia".
Meaning students to corrupt our universities, lift property prices and sink wages in exchange for further hollowing out, also at Domain:
The Chinese company which won the $2.3 billion contract to build Melbourne's new train fleet is central to President Xi Jinping's controversial Belt and Road Initiative and was recently blacklisted by the US government due to the security risks posed by its ties to the Chinese government.

CRRC Changchun Railway Vehicles, which beat local bids in 2016 to win the contract to build 65 new high-capacity metro trains, is a subsidiary of major Chinese state-owned rolling stock manufacturer CRRC and has been identified as a beneficiary of Uighur labour.
There is a very long way to go before Australia restores any manufacturing capacity.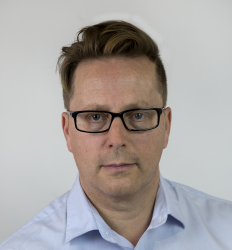 Latest posts by David Llewellyn-Smith
(see all)