The Australian Bankers Association (ABA) has released new data revealing that the number of Australians that have deferred repayments on bank mortgages has fallen to 270,000 from a peak of around 500,000 in June:
In late June the number of loans which had been deferred by Australian homeowners and businesses peaked, with around 500,000 mortgages, and more than 200,000 small business loans, having paused repayments.

Based on data collected by the ABA from seven of Australia's largest banks, as of last week, the number of deferred mortgages had dropped to 270,000, meaning repayments had resumed on at least 224,000 loans. Almost half (45%) of deferred mortgages are back to making regular loan repayments.

In just the past month, as many customers came to the end of their 6-month deferral, more than 130,000 mortgages and 50,000 SME loans had had their repayments resumed.

According to the data from Australia's seven largest banks, the total number of deferred loans has dropped to 439,000.
The official loan deferral data from APRA, released earlier this month, showed that $160 billion worth of mortgages had been deferred, accounting for 9.0% of outstanding mortgages (by value).
In number terms, 393,467 mortgages remained deferred, accounting for 7% of total mortgage facilities.
Thus, APRA's figures are significantly higher than the ABA's, because they extend beyond only the banks to building societies, credit unions, and non-bank lenders.
APRA's data also suggested that lenders are having difficulty getting customers to recommence making repayments, given the value of mortgages deferred only fell by $7 billion between July and August, from $167 billion to $160 billion. In a similar vein, the number mortgages deferred only declined by around 21,000, from 414,430 in July to 393,467 in August.
In fact, the proportion of loans deferred (9.0%) remained only slightly below the level recorded when the pandemic began:

In any event, a significant number of deferred mortgages hangs over the housing market and economy. And this comes as around $10 billion per month of emergency income support is scheduled to expire over the next half:

Brace for a large number of property forced sales.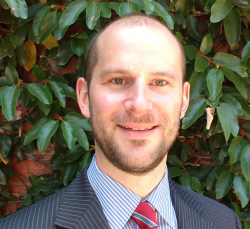 Latest posts by Unconventional Economist
(see all)