Our attention turns locally this week, as the country begins take stock of the coronavirus impacts and look to the future for drivers of Australia's favourite asset class, property.
As news breaks that lending standards are being relaxed and the Reserve Bank of Australia continues to pump freshly printed monopoly money into the economy through the new Term Funding Facility, the bull case for Aussie house prices strengthens, but is this going to be enough to get it back in the saddle?
With the easy demand tap of high international immigration still closed, and the prospect of economic armageddon through currently undisclosed insolvencies and high un-employment, the traditional drivers of house price growth are still absent, and tipped to be for the foreseeable future.
And so, the question remains, can government policy fire up and save Australian property demand internally against the present downside risks as the country looks to the post COVID future? Clearly a battle royale is ahead of us, as the nation looks on with interest.
In today's investment webinar, MB Fund's Head of Investments Damien Klassen, Chief Strategist David Llewellyn Smith, Chief Economist Leith van Onselen and Head of Advice Tim Fuller debate if Australian Housing is about to be on yet another lax lending rocket?
Click here to subscribe to our YouTube channel to be notified when this and future episodes go live
---
Take us on your daily commute! Podcasts now available on iTunes and all major Android Podcast Platforms for Nucleus Investment Insights.
—————————————
Tim Fuller is Head of Advice at the MacroBusiness Fund, which is powered by Nucleus Wealth.
The information on this blog contains general information and does not take into account your personal objectives, financial situation or needs. Past performance is not an indication of future performance. Tim Fuller is an authorised representative of Nucleus Wealth Management, a Corporate Authorised Representative of Nucleus Advice Pty Ltd – AFSL 515796.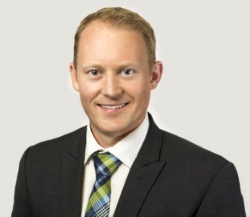 Latest posts by Tim Fuller
(see all)