Let me preface this argument by saying that LNG imports are calamitously stupid given all we really need is fixed price gas reservation for our own gas export cartel. That said, without such policy sense, LNG imports are the only sane alternative path. Via the AFR:
Prices for gas consumed in Victoria will be on average more than $1 a gigajoule lower if AGL Energy's $300 million project to import LNG through Western Port Bay in Victoria goes ahead, providing a benefit to gas users in the state of up to $3.1 billion, an inquiry into the project has been told.

…Documents submitted on the first day of the Crib Point hearings underscored the objections to the project by traditional owners, with the Bunurong Land Council Aboriginal Corporation saying owners' interests had not been adequately assessed.

…Federal Health Minister Greg Hunt is one high-profile opponent, having declared himself "unequivocally and absolutely" against it.

"AGL wants to build a massive new fossil fuel development in the heart of an internationally recognised wetland," said Environment Victoria campaigns manager Dr Nicholas Aberle, who argues the focus should be on reducing gas demand.
I won't comment on the suitability of the site. I don't know. Greg Hunt is being a grub. We only need the imports thanks to his government's gas unplan. He's pulling a NIMBY to save his own skin in his electorate. At the very least, his constituents should throw him out at the very first opportunity.
In the absence of domestic reservation, which labour could offer up at the next election, the economic case for imports is solid. Local bulk consumers of gas pay 14% of the Brent price for contract gas. It can be bought internationally for 10% of Brent. Spot volumes are consistently much cheaper as well: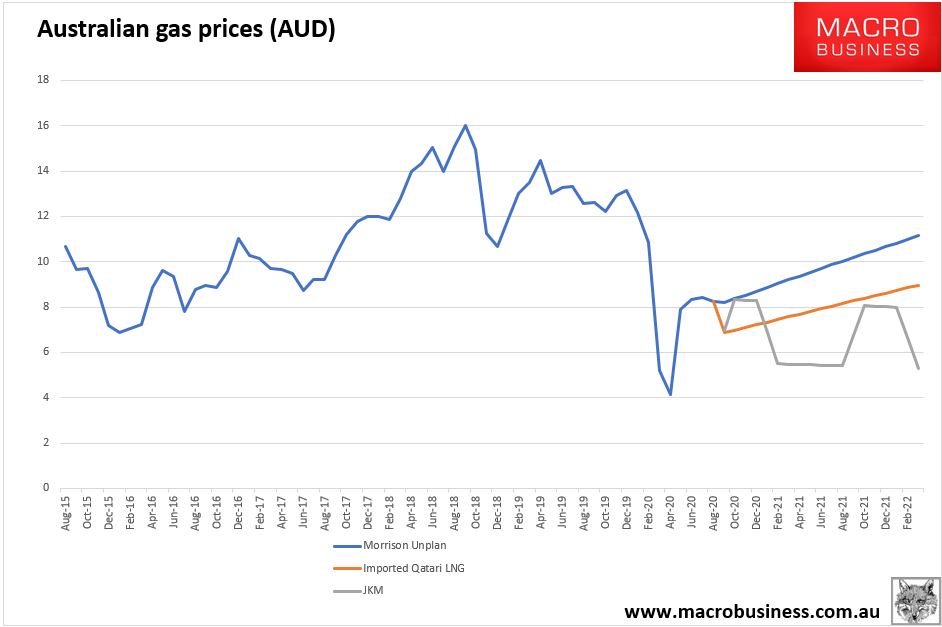 By doing this, local manufacturing and power firms can break the Australian gas cartel stranglehold over reserves which the Morrison Gas Unplan has, bizarrely, entrenched.
Both NSW and VIC should have import facilities to eliminate transport arbitrages and deliver the cheapest possible gas via competition.
The truth is we may never need to import that much from Qatar or the US. Once the import facilities are in place, they will probably mostly import Australian volumes that the local export cartel is shipping out to Asia at dirt cheap prices to keep the local market cornered so they can gouge it.
If we don't do gas imports then this, at Domain:
Energy experts warn electricity prices will rise and private investment in energy projects will fall if the federal government delivers its plan to support private gas projects.

…The existing law bars the Clean Energy Finance Corp (CEFC) from investing in conventional fossil fuels and loss-making projects. The proposed amendments would enable the CEFC to administer the Grid Reliability Fund, which was set up in 2018 to underwrite private energy investments. It has shortlisted five gas, one coal and six renewable energy projects.

Andrew Stock, a former Origin Energy senior executive and an original CEFC board member who is now a member of the Climate Council lobby group, said the scheme, known as the Underwriting New Generation Investment program, enabled the government to back loss-making projects, which would discourage private investment.

"If the government intervenes in the market you can guarantee the private sector will sit on its hands and wait to see what happens," Mr Stock told the inquiry. "That will ensure higher prices for electricity, because we will get under-investment in preparation of [power plant] closures and that will almost certainly bring price shocks."
Yep. And the new gas produced by subsidised projects is so expensive that the government subsidised gas power stations that displace renewable options will have to charge top dollar to get any return at all.
That's the thing you see. Unbelievably, the Morrison Gas Unplan designed by supposed manufacturing champion Andrew Liveras only serves to put the government into bed with the gas cartel. Now LNG imports are the last chance to break up this hideous marriage.
It's only the latest disastrous chapter in a story that is so far outside of sane policymaking that it will be taught in university economics courses for centuries on how to ruin the single most vital input into standards of living in a modern economy: energy.
Those kids are going to have a good old laugh at our expense.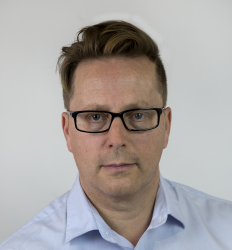 Latest posts by David Llewellyn-Smith
(see all)