The Australian Bureau of Statistics (ABS) yesterday released its Overseas Arrivals and Departures data for August, which revealed that immigration has collapsed to its lowest level since mid-2003: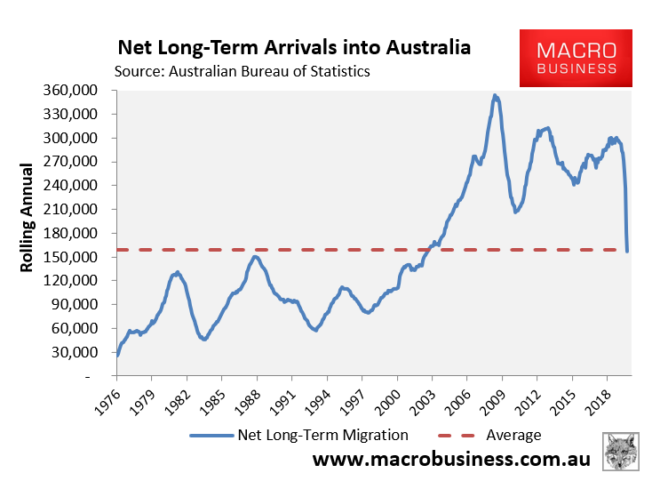 In the year to August 2020, net long-term arrivals were 156,960, down 45% from the 283,860 recorded in February before Australia's border restrictions came into effect due to the COVID-19 pandemic.
Net long-term arrivals have dipped marginally below the long-term (44-year average) of 158,600 and are now broadly in line with the late 1980's peak.
The monthly net long-term arrivals data correlates strongly with the ABS' quarterly net overseas migration (NOM) data, which is current to March 2020: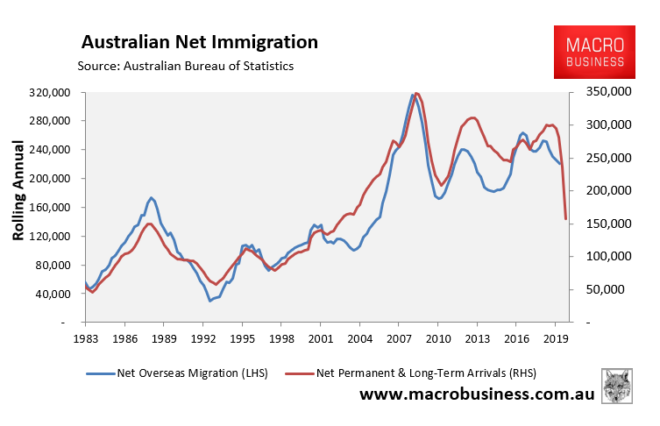 As you can see, it is pointing to big falls in NOM.
This is unsurprising given the federal budget forecast that NOM will turn negative for the first time since the Second World War, recording declines of -71,600 in 2020-21 and -21,600 in 2021-22, before recovering to 95,900 in 2022-23 and 201,100 in 2023-24: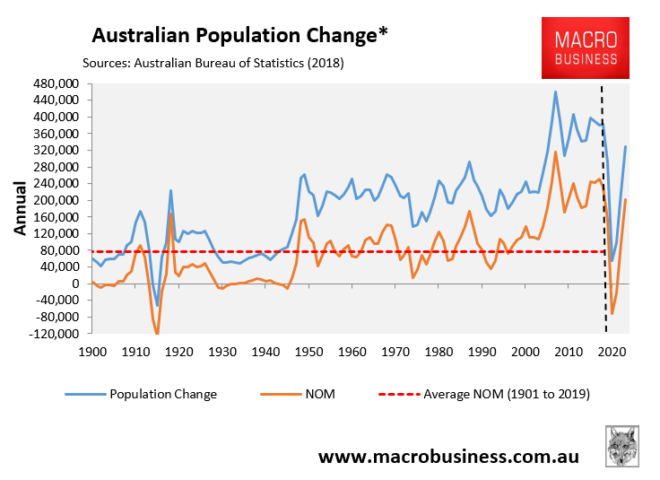 In other words, this is only the beginning.
Don't fall for the property lobby's spin. This is a great outcome. When the post-virus recovery ultimately comes, it will be far more evenly distributed between workers and capital with higher salaries in place of higher house prices leading to much more investment and rising productivity.
That is a much fairer and more sustainable mix of growth than the stupidity of the population ponzi scheme.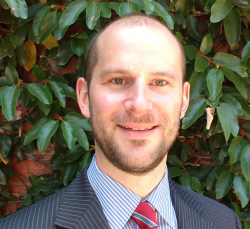 Latest posts by Unconventional Economist
(see all)