See the latest Australian dollar analysis here:
Raoul Pal asks the question:
Bitcoin is eating the world…

It has become a supermassive black hole that is sucking in everything around it and destroying it. This narrative is only going to grow over the next 18 months.

You see, gold is breaking down versus bitcoin…and gold investors will flip to BTC pic.twitter.com/ox7KRY5VRo

— Raoul Pal (@RaoulGMI) October 27, 2020
Is this true? Here's the same chart without the dubious technical support line:

It is true that gold faded against BTC in the last few weeks after PayPal allowed its use of the latter on its platform.
But, in context, the move looks news-related, not structural. BTC has been yoked to the gold price for about three years in the current range. Drawing a line on a ficticious market for an imaginary product using made-up technicals is evidence only that Mr Pal has caught BTC voodoo.
That is not to say that BTC might not suddenly start pricing itself independently of gold. The yoking is absurd to begin with. Gold is pure money while BTC is pure bullshit. Yet that is BTC's power. Anything is possible given BTC  exists only as a figment of the imagination. Notwithstanding that we also living through monetary end times so such creations can take on an importance that far outweighs their real significance.
For now, it's a safer bet, to assume that BTC is playing the role of some kind of whacky and ethereal gold proxy. To be honest, nobody knows what this thing is worth because it doesn't exist as either a store of value or medium of exchange beyond the brains of few anarchists.
Either way, both BTC and gold appear about to take another pounding as DXY rallies into the extraordinary risk cluster growing around the virus and US democracy.
Next year looks more constructive for both as the vaccine wave arrives with more US stimulus.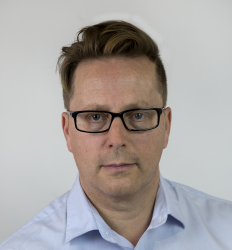 Latest posts by Houses and Holes
(see all)