Victoria's hotel quarantine inquiry has turned its attention to the dodgy $30 million contract awarded to Unified Security – a tiny security firm of only 89 permanent employees that wasn't even on the Victorian Government's preferred supplier list:
More than a dozen key internal emails from Victoria's jobs department relating to hotel quarantine have been completely blacked out after the department made a claim to the Board of Inquiry that communications about the appointment of Sydney-based security firm Unified should be redacted.

However, the evidence that is available suggests the department's senior officials disagreed strongly over the decision to use Unified, which ended up with the bulk of the security work, including at the Rydges on Swanston, the source of the biggest outbreak of COVID-19.

The redacted emails reveal the disagreement was because Unified was not on the department's preferred list of tenderers…

Unified won the bulk of hotel quarantine work in Melbourne, earning more than $30 million in less than four months. But guards working for the company were infected with COVID-19 in the Rydges on Swanston, which has been linked to at least 90 per cent of cases in Victoria's second coronavirus wave.

The Department of Justice, Precincts and Regions has claimed legal privilege over a number of emails created in early April, just days after the quarantine program began. A lot of them have therefore been redacted. The emails involve correspondence between the department's legal and procurement teams, which became involved after it was discovered Unified was not on the government's panel of pre-approved security suppliers.

They also show a highly political element to the selection of security companies. Notes of a meeting between senior official Katrina Currie, department secretary Simon Phemister, deputy secretary Alex Kamenev and another official on March 28 show that Mr Kamenev was given the task of asking Trades Hall for its view of a number of security firms.
Earlier this month, Sky News's Peta Credlin did a terrific job exposing the impropriety of this contract:
Ms Credlin uncovered how security firm Unified Security CEO David Millward sent an email to employees on March 27 at midday to complete the federal government's COVID training by 2:30pm.

On that day, National Cabinet met to discuss hotel quarantine, which was eventually announced by the prime minister at 2:30.

Unified Security – without being on the preferred tenders list – was given a $30 million three-month contract later that night to start immediately.

Ms Credlin outlined how Unified Security was given the job as she found in evidence a secret WhatsApp group called 'Working with the Vic A Team' which at 10:30pm featured a message that confirmed the firm for the job.

"We can't see what was said that made Unified so critical to include – against all the Victorian Government rules – because that's been redacted from evidence, but it must have been good because here's the response – 'OK, Unified are in,'" said Ms Credlin.

"Clearly someone on that Friday, at that time, was close enough to Millward to have his private mobile.

"Who is the person, why did they have this mobile number and did they use at any time earlier in the day – earlier in the day – when they knew, via Chris Eccles, what was coming out of the National Cabinet meeting?"

This dodgy deal was responsible for seeding Victoria's damaging virus second wave.
The hotel quarantine inquiry must, therefore, get to the bottom of why this $30 million contract was granted to Unified Security without going through proper procurement channels. It must also determine who within the government made was behind the deal.
Victoria's Independent Broad-based Anti-corruption Commission (IBAC) should also investigate this deal.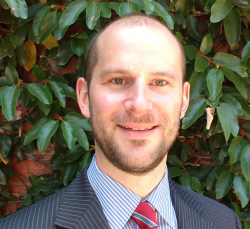 Latest posts by Unconventional Economist
(see all)