Sky News' Peta Credlin has spent weeks trawling through thousands of pages of evidence from the Hotel Quarantine Inquiry. In the above investigative report, she exposes in no uncertain terms the conspiracy surrounding the Victorian Government's hotel quarantine debacle:
Sky News host Peta Credlin says the story of how the Andrews government went it alone using nothing much more than private security guards to run hotel quarantine continues to get "murkier and more unorthodox".

Ms Credlin has trawled through the evidence submitted to the hotel quarantine inquiry in an attempt to finally ascertain who made the fateful decision to use private security guards.

On Tuesday Ms Credlin uncovered how security firm Unified Security CEO David Millward sent an email to employees on March 27 at midday to complete the federal government's COVID training by 2:30pm.

On that day, National Cabinet met to discuss hotel quarantine, which was eventually announced by the prime minister at 2:30.

Unified Security – without being on the preferred tenders list – was given a $30 million three-month contract later that night to start immediately.

Ms Credlin outlined how Unified Security was given the job as she found in evidence a secret WhatsApp group called 'Working with the Vic A Team' which at 10:30pm featured a message that confirmed the firm for the job.

"We can't see what was said that made Unified so critical to include – against all the Victorian Government rules – because that's been redacted from evidence, but it must have been good because here's the response – 'OK, Unified are in,'" said Ms Credlin.

"Clearly someone on that Friday, at that time, was close enough to Millward to have his private mobile.

"Who is the person, why did they have this mobile number and did they use at any time earlier in the day – earlier in the day – when they knew, via Chris Eccles, what was coming out of the National Cabinet meeting?"
It's an extraordinary display of investigative journalism that surpasses anything we've seen from the army of lawyers at the Coate Hotel Quarantine Inquiry, which according to Peta Credlin is shaping up as a white wash:
Among Melbourne's legal circles there is growing embarrassment about what this inquiry isn't asking for, who it is not recalling to the box, and the manner in which hearings were conducted by counsel assisting. The job of counsel assisting is to assist the inquiry chair to get to the truth. That's not what appears to have happened; counsel assisting appears to have read back the written witness statements before asking rudimentary questions. The witness statements were not pushed and probed enough. And what about this nebulous nonsense in the closing submission about a "creeping assumption"?

All ministers are sworn in by the Governor of Victoria — under law, to have authority over specific pieces of legislation, or acts. It's not a collective authority. It's one minister with a Bible in hand, sworn in, and in government decisions are made by that minister under those specific laws, paper is signed off, contracts signed and taxpayer money spent.

Much has come to light since the hearings closed; Justice Jennifer Coate should consider reopening hearings and recalling witnesses. It's not credible that Victoria went off on a frolic, no one making a specific decision to do so…

There was no creeping assumption; according to the police submission "a decision was made to engage private security … before the 2pm meeting" involving the police chief, Police Minister and emergency management commissioner. The Premier's chief of staff was the first person Eccles briefed on the national cabinet decision to introduce hotel quarantine. Jobs Department head Simon Phemister then put the process in train that led to the engagement of Unified Security, a company not on the list of preferred tenderers, but that somehow won the lion's share of the work — a $30m contract for three months' work. How can this inquiry regard its job as done without calling the Premier's chief of staff to give evidence? I know what chiefs of staff do; they don't get briefed on cabinet meetings and then sit twiddling their thumbs.

How could Phemister have set up the private security contracts without knowing how this had come to be authorised? What public servants would spend $30m without being clear about the authority for it? And how did this escape detailed probing by the counsel assisting this inquiry? And what about the Premier? He announced private security was doing the job at 3.15pm that Friday, but now can't remember who made the decision…

Once it was clear Victoria's second wave of COVID-19 deaths flowed from the hotel quarantine bungle, and once the Premier set up an inquiry without coercive powers to compel the appearance of witnesses and the production of documents; and given that he then avoided questions from the media by hiding behind this inquiry — the suspicion must arise that government was not seeking to uncover the truth, but to hide the guilty.
Keep going Peta. The cover up is always worse than the crime.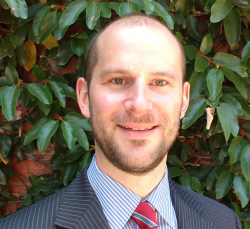 Latest posts by Unconventional Economist
(see all)