Fresh from shamelessly pumping mass immigration propaganda, The Conversation has published a more balanced article calling for environmentalists to confront the world's bulging population:
Brown recently declared the world's population must start to decline before 2100, telling The Australian newspaper:

"We are already using more than what the planet can supply and we use more than the living fabric of the planet in supply. That's why we wake up every day to fewer fisheries, less forests, more extinctions and so on. The human herd at eight billion is the greatest herd of mammals ever on this planet and it is unsustainable to have that growing".

Research suggests our species has far exceeded its fair share of the planetary bounty, and Brown is right to call for the global population to peak. It is high time others joined the chorus – not only other environmentalists, but those concerned with international development and human rights…

In 1900, the world's population was about 1.6 billion people. By 2023 it's expected to hit 8 billion. According to the UN, it will reach 9.7 billion by 2050 and 11.2 billion by 2100…

Why is the population growing so fast? Much of it is due to advanced fertilisers and intensive farming practices, leading to higher crop yields that can sustain more people. Health care has improved, and people are living much longer. And many parts of the world have historically had high fertility rates…

In recent decades, many conservationists, politicians and scientists have been reluctant to talk about population growth.

When The Australian approached Greenpeace, the Australian Conservation Foundation and the Wilderness Society regarding Brown's remarks, the groups said they did not comment on population growth. Brown told the newspaper environmentalists avoided the issue because they were "frightened" of being targeted by News Corp.

In an address to the National Press Club this month, Greens leader Adam Bandt reportedly wouldn't say whether he is concerned about population growth, saying "my priority is getting energy at running on 100% renewable. That makes much more of a difference than […] population size".

Bandt wouldn't be the first environmental advocate to avoid the topic. But why? I believe there are three main reasons.

Most obvious is the fear of being accused of racism…

Second, the Catholic Church has played a big role in suppressing the topic…

Third is the ascendancy of free-market economics. High population growth in low-income countries is convenient for capitalism, because these populations depress wages worldwide…

As Brown said, we should be "having a mature debate" about population growth…
Good article, although there is no mention of Australia's own population problem.
Population multiplied by units of consumption equals total environment impact. It's not rocket science.
Environmental groups of all persuasions have timidly skirted the issue of overpopulation and in so doing have utterly failed the environment. World population growth of 80 million per annum is unambigously disastrous for the environment.
Environmentalists also frequently claim that climate change is a global problem. Therefore, it doesn't matter where people live.
As such, they usually claim that slowing Australia's population growth would do little to stop global over-population. This is true; although exactly the same argument could be made that reducing Australia's emissions would do little to lower global carbon emissions. And yet they want Australia to take tough action on climate change.
Ultimately, Australia can only control what happens within its own borders. And growing the population so fast via mass immigration is unambiguously negative for Australia's environment, water security, liveability, housing affordability, as well as meeting our emissions reduction targets. So why go down this path?
While climate change is a global problem, most commentators (myself included) believe that Australia should act locally. The only difference is that, unlike me, many of these same commentators do not believe that Australia should act locally on population growth, even though it too is a global problem. Spot the contradiction?
Environmental groups need to stop the hypocrisy and confront the population problem, both in Australia and abroad.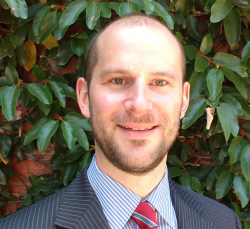 Latest posts by Unconventional Economist
(see all)