What to do if suddenly some amateur is doing your job much better than you are? Should you take a long, hard look at yourself? Nah. Commission a mate to write up an op-ed defence of your own failure. At Domain comes Denis Muller, who is a Senior Research Fellow in the Centre for Advancing Journalism at the University of Melbourne and a one-time associate editor of The Age:
Commentator Peta Credlin's performances at Daniel Andrews' daily coronavirus press conferences are a mixture of overt political partisanship interlaced with some good journalism. For people concerned about journalistic ethics, it is an unsettling combination.

Credlin is a political operative, first and foremost. Formerly chief of staff to the Liberal ex-prime minister Tony Abbott, she is now part of the shrill chorus of right-wing pundits who appear after dark on Rupert Murdoch's Sky News pay television channel.

…Sometimes at these press conferences she is the ideological warrior.

An example was a question about an announcement Credlin said Andrews had made on March 27 about hotel quarantine security being placed in the hands of private security firms.

Andrews replied that her facts were wrong, and went on to raise a question about her motives. He was not going to stand there, he said, and have false statements put to him so often that they might be made true by repetition.

This was a political response by Andrews provoked by what was clearly a politically motivated intervention on Credlin's part.

…any journalistic good it does is tainted by the breaking of those professional promises and by its association with Sky at night, the antithesis of what journalism is about.
Wowsers, that is some horrible stuff. First, when Dan Andrews rebuffed repeated questions from Credlin about hotel quarantine, he only only made reference to previous occasions on which he had rebuffed the same questions, pretending that had been an answer, which Mr Muller would have known had he taken the time to do his research instead of penning biased commentary.
Which goes directly to why Peta Credlin's role in the inquiry has been so vital. She is a lawyer with an eye for detail. She is thorough and on top of the detail in a way that no Domain journo has been. She has insider policy process experience as well.
Does Credlin do opinion pieces? Of course she does. That's her bread and butter. As do many who write for the media. But that does not mean everything that she does is ideological. Or does basic logic now stop as the Domain entrance?
Everybody that has watched Dan Andrews' daily press conferences knows a few things:
there is a major cover up going on surrounding who stuffed up hotel quarantine;
the main reason Dan Andrews hogs the limelight is he wants to keep the story straight not because he keeps heroically turning up;
that Domain's and other journos mostly throw softball questions to the premier which he deflects, dissembles and distorts with ease;
this had turned the "inquiry" into a show trial until Peta Credlin arrived having actually done the hard work to understand the details of time lines and facts.
The Credlin intervention has been a superb and much necessary intervention in what was a disgraceful political, legal and media failure, very much in the public interest.
Indeed, from the standpoint as media monitor and meta-commentator very often critical of the Murdoch Press, my judgement is it has done a better job of pursuing both lying premiers in VIC and NSW than other media houses have done, despite the obvious Coalition bias it has in some mastheads.
For Domain to claim otherwise for the purposes only of commercial advantage (and perhaps jealousy?) typifies only its collapsed journalistic values and quality.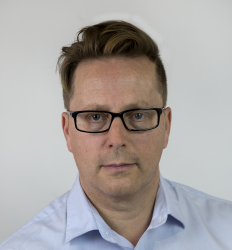 Latest posts by David Llewellyn-Smith
(see all)