It is amazing to behold just how out of step Australian universities now are with the community. Via The Australian:
A Senate hearing into the government's foreign relations bill on Tuesday turned into an interrogation of university chiefs over research partnerships with the Chinese military and their failure to register Beijing-backed Confucius Institutes as foreign agents.

…Go8 chief executive Vicki Thomson told the Senate committee on foreign relations and trade the legislation would cripple the already struggling university sector. "Regulatory boundaries must absolutely protect security but they must also enable economic and societal growth. This bill is like a fishing expedition — casting a net far and wide to ascertain what can be scooped up," she said.

"National security threats are a lot like COVID — you can try to eliminate it and suffocate your economy and still fail or you can suppress it and then learn to live with it by identifying the weak spots quickly and putting a halt to them, and locking them down."
There is nothing that these lobbies will not say to do to defend their CCP cashflow. We don't need to learn to live with the autocratic and genocidal CCP in our tertiary institutions. Eliminate it!
Behind the scenes the same parasite is eating away at the democracy as well, at Campus Review:
Australia's space agency and other international collaborations are at risk from proposed federal laws which would limit partnerships with foreign governments or entities, senators have been told.

Queensland University of Technology vice-chancellor Margaret Shiel, who is on the advisory board of the Australian Space Agency, said groups like US-based National Science Foundation and NASA want sovereign certainty.

…"They want to have the certainty that comes with either institutional or government agreements," Sheil said.
And US space agencies will be more willing to engage if we have an open slather policy with the CCP? Give us all a mighty break.
I can only, once again, draw the universities attention to the recent Lowy Insitute survey which coughed the most extraordinary statistic on China relations in thirty years:
94% of Australians support trade diversification away from China.
The universities are completely out of step with community values. Out of step with political values. Out of step with their own pedagogical values. And all for Chinese silver pieces.
Why can't Labor see it? At The Fake Left:
Guardian Australia subsequently revealed there was disquiet within Labor ranks about the powers, particularly as they related to universities, and that the party was also considering an amendment seeking to unwind the lease of the Port of Darwin to a Chinese company.

In light of the concerns raised at this week's hearings, Guardian Australia asked Wong for an update on the Labor party's position.

She said Labor still believed it was important that Australia "speaks with one voice internationally" but it was now apparent that the bill had been rushed.

"Key terms in the legislation are undefined, so it will create a lot of confusion," Wong said.

"Moreover the bill gives unprecedented power to the foreign minister but requires no explanation of the minister's decisions in exercising that power – and allows no review or oversight of the minister's decisions, either judicial or parliamentary.

"And there is no clarity about how the government will work proactively to explain its foreign policy to Australian governments and universities, and how they can ensure they act in the national interest."

Wong said Labor would not yet lock in its position because the parliamentary inquiry was still ongoing, but would "consider our final position on the legislation as it concludes".
Go ahead, fine-tune the legislation but do so carefully. That chart above is not lying.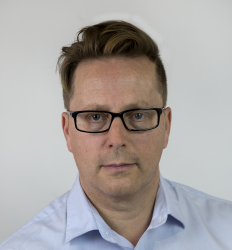 Latest posts by David Llewellyn-Smith
(see all)