Rats deserting the sinking ship:

I'm glad that Mr Eccles has a sense of clarity. Nobody else does. Here's what he said in the hotel quarantine inquiry:
A question about whether Mr Eccles as head of the Victorian public service had a view on the fact no-one knew who had decided to employ private security "employing thousands of people and costing tens of millions of dollars''.

Q: Shouldn't we be able to say who made it, as a matter of proper governance?

A: It's a really interesting and important question because it seizes at the issue of individual and collective decision-making. There's a, I would imagine, an argument that there are a number of core contributors in the emergency management framework for the issue of securing hotels, that is the Emergency Management Commissioner as co-ordinator, DHHS as the controller and Victoria Police as the security experts. So no one of them is the repository of all information that goes to bear to the question. So part of the reason why we have things like the State Control Centre and we have governance that is collective governance is that we bring to bear relevant perspectives in making important decisions. So I, I have a strong view that the concept of collective governance, where you are bringing together the specialist skills of different actors to deal with complex problems, is an important part of how we operate. So you've asked for my response as the head of the Public Service, I can see some legitimacy, legitimacy in the idea of there being collective governance around a matter such as this.
This rather suggests that the phone records Peta Credlin has forced out of Dan Andrews will incriminate Eccles, who is the King's Hand:
In the video, Peta Credlin provides compelling evidence suggesting the Victorian Government has attempted to cover up the truth about who ordered the use of private security in the bungled hotel quarantine inquiry:
Ms Credlin has poured through fresh evidence today tendered to the hotel quarantine inquiry and has traced the decision to use private security back to Premier Daniel Andrews' private office.

"There are further serious questions facing the Victorian Premier, Daniel Andrews, his ministers and the Inquiry into Hotel Quarantine," Ms Credlin said.

"At the heart of it, I believe there has been an attempt to cover up the truth in relation to fateful decision to use private security, instead of police and defence force personnel, to guard Melbourne's quarantine hotels that the Chief Health Officer Brett Sutton confirmed in his media appearance again today, directly led to Victoria's second wave and as proven by genomic testing, the deaths of almost 800 Victorians."

Ms Credlin said evidence showed that there was no "creeping assumption" but a direct decision to use private security.

"There is no doubt a real decision was made here – and no creeping assumption – because again in the Victoria Police submission today and the former Commissioner's earlier evidence, at 1.22 he tells his federal counterpart, Victoria Police won't be running hotel quarantine security that instead, Victoria will use private security," she said.

"Now here is what I believe it critically important and that until now, until tonight, has received very little scrutiny.

"At paragraph 34 of the Victoria Police closing submission, it says this, that at 1.19pm, so inside the critical six minute window where Graham Ashton goes from being uptight about the use of Victoria Police officers as hotel guards to telling this federal counterpart that it won't be us, it will be private security and it's a special deal set up by DPC."

The message read: "At 1.19pm a staff member from the Premier's Private Office (PPO) sent a text message to Mr Ada, Deputy Secretary (DPC) referring to security".

Ms Credlin said the name of the staff member had been redacted from evidence but the revelations pose "serious questions for the Premier, his office and indeed the very conduct of Inquiry".
Peta Credlin also published a detailed report in the Sunday Telegraph exposing the cover-up:
'The great lesson of Watergate," said veteran reporter Bob Woodward, who broke the scandal that toppled US President Richard Nixon, "was that if Nixon had apologised early, or even midway through the scandal and demonstrated some soul-searching introspection, he would have been forgiven."

The very same can be said of Victorian Premier Daniel Andrews over his government's decision to use private security instead of police and defence force personnel in the management of Victoria's hotel quarantine plan…

Do I think, knowing what they know now, that coming out of the National Cabinet at 1pm, the Andrews government would have made the decision and announced it at 3.15pm in the Premier's media conference, to use private security in quarantine hotels? No, I don't…

The Premier is being pursued over the question of who made the decision to use private security guards, not so much because it was an error but because he has used every political device available to him to avoid telling the truth.

As always in political crises like this, it's the cover-up that brings the leader down.

For months, the truth about the origins of the state's second wave outbreak was hidden from Victorians until the Premier was forced to admit the disease had leaked out of the failed hotel quarantine operation when genomic testing confirmed 99 per cent of new cases were linked to hotels…

It was only after he could no longer spin away the need for an investigation that the Premier established the Coate Inquiry but, by its very terms of reference and powers under the state's Inquiries Act, it lacked the grunt needed to get to the truth.

Of course, the Premier wants Coate to find that somehow no one made an actual decision to jettison police and instead employ private security, because any person who had made that decision would be culpable for the deaths of 800 Victorians out of the state's second-wave outbreak.
The Hotel Quarantine Inquiry heeded Peta Credlin's call and requested that Daniel Andrews and his staff hand over their phone records:
Victorian Premier Daniel Andrews and his staff will hand over telephone records and text messages to the hotel quarantine inquiry, following a request from the board of inquiry.

Mr Andrews said that the inquiry had written to the government on Saturday seeking records of phone calls and messages by him and his staff that occurred on March 27 this year.

The phone records could reveal who told former chief commissioner Graham Ashton in a six minute window that private security would be used to guard hotels and not police.
As Leith noted in July, there are two simple rules for public relations in politics:
"Steer into it"; and
"The cover-up is always worse than the crime".
This means that when you commit a blunder, the best course of action is to steer into the problem, fess up, apologise, commit to do better, and then move on. Doing so will automatically extinguish opportunities for attack.

Former Queensland Premier Peter Beattie was a master of steering into a problem and enjoyed a long and popular reign as a result. Voters will forgive you for most things if you admit to your mistakes and show humility.

The alternative option is to deflect blame. Doing so inevitably enrages punters, while heightening scrutiny. Attempting to cover one's tracks shows a lack of humility, arrogance, and breeds distrust.

Unfortunately, Victorian Premier Daniel Andrews chose the latter option yesterday by blaming Victorians for the COVID-19 surge rather than his own government's incompetent handling of hotel quarantine, which spread the virus into the community in the first place.
With Eccles resigning, the great likelihood now is that the phone records will directly incriminate the King's Hand in the private security guards decision meaning that the King obviously knew about it as well. This is the end of Dan Andrew's defense of plausible deniability.
Daniel Andrews must follow his right-hand man out the door, for the disastrous original decision and the subsequent cover-up.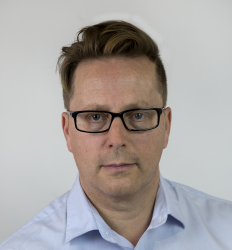 Latest posts by David Llewellyn-Smith
(see all)