There are two simple rules for public relations in politics:
"Steer into it"; and
"The cover-up is always worse than the crime".
This means that when you commit a blunder, the best course of action is to steer into the problem, fess up, apologise, commit to do better, and then move on. Doing so will automatically extinguish opportunities for attack.
Former Queensland Premier Peter Beattie was a master of steering into a problem and enjoyed a long and popular reign as a result. Voters will forgive you for most things if you admit to your mistakes and show humility.
The alternative option is to deflect blame. Doing so inevitably enrages punters, while heightening scrutiny. Attempting to cover one's tracks shows a lack of humility, arrogance, and breeds distrust.
Unfortunately, Victorian Premier Daniel Andrews chose the latter option yesterday by blaming Victorians for the COVID-19 surge rather than his own government's incompetent handling of hotel quarantine, which spread the virus into the community in the first place.
Daniel Andrews needs to learn quickly from yesterday's media conference farce and accept responsibility for quarantine failures. He showed positive signs this morning, but still sounds like someone trying to cover his tracks:
A reminder (in case you needed it) that @paulwkennedy's skill as an interviewer is often underestimated by the people he interviews.
And that @DanielAndrewsMP is as authentic as #ScottyFromMarketing is facile. #VictoriaLockdown https://t.co/qaxaSJyW1W

— Matthew Toohey (@TooheyMatthew) July 7, 2020
Baby steps…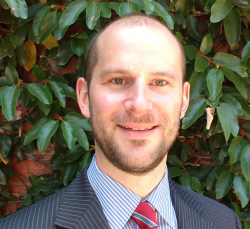 Latest posts by Leith van Onselen
(see all)