Iron ore prices for October 29, 2020:

Spot up. Paper to the moon with broader markets. Empties are back on track:

Reuters has texture:
Iron ore was also supported by lingering concerns over congestion at Chinese ports, and as investors waited for China's economic blueprint to be laid out at this week's Communist Party plenum.

"The ports are simply unable to keep up with the high arrivals and the vessel queue has been building up since the start of Q3," said Erik Hedborg, senior analyst for iron ore at CRU in London.

Iron ore port stocks in China have piled up to more than 120 million tonnes, but Hedborg said the volume would have been at least 15 million tonnes higher if unloading was quick.

"Plus there is certainly a risk premium in the market at the moment," he said, citing factors including the La Nina weather phenomenon that could hamper supply.
Interesting. I'm not sure what the issue is with unloading. But there's more coming, also at Reuters:
Brazilian miner Vale SA VALE3.SA has recovered its iron ore inventories in the third quarter and will reduce the gap between production and sales in the coming months, potentially bringing relief to a tight global supply for the key steel-making ingredient, company executives said on a Thursday.

In a call with analysts on Vale's quarterly results, Chief Executive Officer Eduardo Bartolomeo and executive director Marcello Spinelli said recovered inventories in China will give the producer more flexibility on sales going forward.

The move should help to stabilize the world's supply and demand for the raw material, they said.
There was a 14mt gap between Vale production and sales in the last quarter alone. That's 56mt annualised more ore coming on now.
I still think pricing will be firm over the new year but the clock is ticking ever faster for $80 iron ore.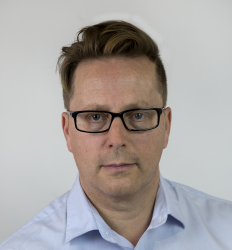 Latest posts by David Llewellyn-Smith
(see all)