Iron ore prices for October 20, 2020:

Spot stable. Paper too. Chinese property sales remain questionable:

The big news is Vale and it's not good for prices:

Here's the production resumption timetable:

That's production increases of:
6mtpa more this year.
23mtpa in H1,21.
34mtpa in 2022.
17mtpa in 2023
20mtpa in 2024.
100mt over 2.5 years. And it hasn't even mentioned Samarco which is another 25mtpa that may also return.
And this while Fortescue adds another 10mt this year followed by 22mtpa from 2022. BHP is expanding as well and RIO is holding tens of millions of tonnes off the market which will make no sense when prices fall.
The supply discipline mantra is broken.
Meanwhile, in terms of demand, the Chinese property market has managed only a meek rebound and looks like it is already stagnating: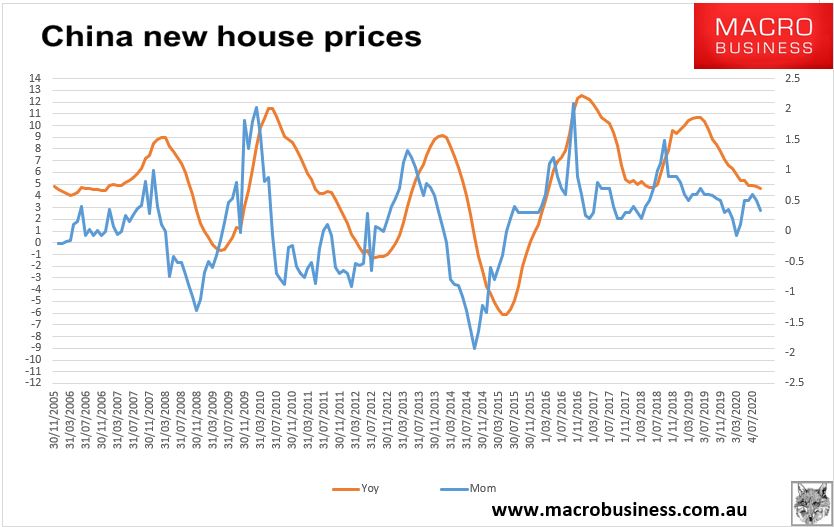 As well, what has held up steel demand this year is catch-up growth as building lost during the pandemic has rushed back on-line. As that pig in the pipe clears, underlying growth for infrastructure and empty apartments is actually weak year to date.
Chinese restocking is the only thing standing between iron ore and $80 right now. Once the new volumes mount into 2022 it is $50-60. By the mid-2020s as China stagnates ever more into the construction growth model and supply keeps coming we're on our way back to very deep price falls.
Buy the effin dip has turned sell the effin rally.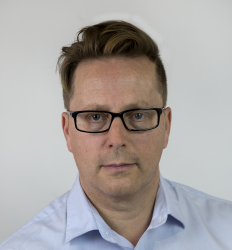 Latest posts by David Llewellyn-Smith
(see all)