It likes to pretend it can hurt our commodities but, in the end, the Chinese paper tiger is desperately short of pretty much everything, via Bloomie:
Mill shutdowns in China, along with weaker demand for textiles, had "turbo charged" a downturn in the market earlier in the year, Robert Hermann, managing director at adviser Mecardo, said by phone.

There's been a fundamental change in recent weeks as mills and manufacturers prepare for an anticipated increase in consumer spending after pandemic lockdowns, Hermann said. Wool purchases typically need a long lead time, and there have been reports of Chinese mills receiving more orders from downstream, he added.

Australia typically exports about 80% of its greasy, or untreated, wool to China, government forecaster Abares said in September. That figure surged to 96% in the June quarter, amid Covid-19-related disruption in export markets, particularly in Europe.

…China "has pretty much opened up, back to normal as of August this year," Symes said. "We've seen enormous support from the Chinese marketplace. In recent times 92% of our wool has been heading into China."
We should immediately apply a huge wool export tariff to gouge such nice folks.
Meanwhile, the AFR tries to put lippy on the China pig:
A quarter of directors believe that engaging with Asia, and China in particular, should be a key priority for the government, up from just 13 per cent six months ago, according to the latest Australian Institute of Company Directors (AICD) survey of director sentiment.
The headline should of course read "three-quarters of Aussie directors don't give a hoot about deteriorating China relations".
They do not include the coal barons, also at rentier central:
Coal bosses say this country must get its bilateral relationship with China back on track as evidence mounts that Australian coal is being blocked by Chinese customs while rival coal-exporting nations continue to sell there.

Speculation that Australian miners were facing unique discrimination from Chinese customs was fuelled on Wednesday, when Coronado Global Resources confirmed it was still selling coal into China from its Buchanan mine in the US state of Virginia.
Meh. Stop whining and do the work to sell into another market. Thermal and coking coal prices are rebounding as Asian LNG lifts so you may not even have to discount much and it will only be short term anyway as the market rebalances.
That's the thing you see. Coal is a commodity, there's nothing unique about it, it's fungible and can go anywhere.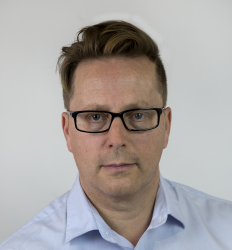 Latest posts by David Llewellyn-Smith
(see all)