Via The Fake Left:
China's widening trade actions against Australia have disrupted exports worth up to $19bn a year, according to new analysis, sparking calls for the Morrison government to seek a reset in the relationship to forestall further economic pain.

Labor's agriculture and resources spokesman, Joel Fitzgibbon, said: "How much more harm must our economy suffer before Scott Morrison admits to his mistakes, swallows his pride, and puts an appropriate level of energy into fixing our relationship with our biggest trading partner?"

While it is difficult to quantify the cost of the trade war, research by the Perth USAsia Centre at the University of Western Australia shows the total value of exports to China from the seven industries affected by declared and undeclared sanctions was $47.7bn last year.
And another from Adam Triggs, Director of Research at the Asian Bureau of Economic Research at ANU and a Non-Resident Fellow at the Brookings Institution:
Why would politicians pursue such a strategy? One reason is that there is an increasingly popular belief that Australia could scale back its relationship with China without suffering a substantial economic cost. How? The argument can be summarised in single word: diversification. By shifting its trade and investment away from China towards other countries, Australia could kill two birds with one stone: not only would we be less reliant on a troublesome China, we could do so without the cost to the economy.

The first problem is scale. At least sixteen of Australia's export industries get more demand from China than from the rest of the world combined. To put it another way: for the rest of the world to replace the demand coming from China in those industries, every country in the world that buys from Australia would need to double their Australian imports for us to merely break even from the loss of China.

These aren't insignificant industries, either. One of them is Australia's iron ore mining industry. The only way demand from the rest of the world could fill a gap as large as 83 per cent (for iron ore) or 79 per cent (for wool) would be if prices collapsed catastrophically, sending Australian producers into bankruptcy and Australian workers to JobSeeker. For these industries, diversification is synonymous with liquidation.

The final retort in the diversification argument is that Australia is simply making the wrong things. Australia should stop making what China wants and start making what the rest of the world wants. This is a recipe for a much poorer Australia. Australia's businesses and households made China our major trading partner. They did so because that's where the money and the demand is for the things they make. Using subsidies, tariffs or any other measure to make Australian businesses and households switch their production in favour of the products preferred by politicians and bureaucrats would be economically catastrophic.

No matter how you cut it, diversifying away from China is far from costless, and suggesting otherwise is dishonest. When so many Australian jobs, businesses and livelihoods are on the line, Australians deserve better.
What…like a bit of CCP arse-kissing? Do Australians deserve that as the CCP routinely insults them, bribes elites, bribes pollies, ruins universities, conducts lawfare and cyber attacks, lies about the virus while siphoning off PPE, crushes HK, commits cultural genocide in Xinjiang and arms the South China Sea? Are Australians to cop that sweet then?
Nor do these arguments pass scrutiny. Nearly all of those commodity volumes will get shipped anyway. Certainly at lower prices, initially. But, over time, those lower prices will capture market share elsewhere, especially since China will have to import displaced Australian volumes from somewhere else leaving other importers short. We are already seeing this process get underway in barley and coal.
On travel, sure, we'll lose. But, again, only initially. If the blow is material then the AUD, tourism and education prices will fall and we'll pick up more market share elsewhere over time.
Iron ore is atypical. China can't displace it anyway. Longer-term, nothing can save the iron ore price anyway as China goes ex-growth.
In short, Chinese demand is not disappearing from the face of the earth. Any attempt to shift it from Australia only opens up holes elsewhere for us to fill.  That's commodities for ya. They're fungible.
Of course, decoupling is not costless. But it is nowhere near as expensive as the dumb, gawking figures quoted in these pieces. Meanwhile, the dividend of decoupling is that we'll be less at risk of economic coercion from the world's most egregious tyranny, which is obviously a price worth paying given the degree to which the CCP has attempted to occupy Australia's political economy in recent years. For instance, Joel Fitzgibbon's corrupt record. Notice, as well, that these thin-sliced analyses come from the tertiary sector which is one of those now utterly beholden to the CCP dollar.
I humbly suggest that these views, which are both intellectually flawed, as well as indirectly (if not directly) CCP-funded, should have no part in the Labor policy platform unless it wants to be in opposition forever: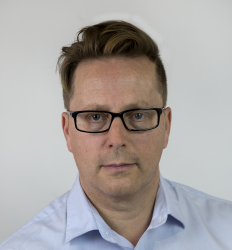 Latest posts by David Llewellyn-Smith
(see all)