See the latest Australian dollar analysis here:
DXY was down Friday night:

Australian dollar was up:

Gold fell:

Oil fell:

Metals too:

Miners are trending off:

EM stocks are ready to blow:

Junk is OK:

Treasuries gave up the insane steepening:

Stocks were up a bit:

We find ourselves at another very strange, very stretched moment in this crazy pandemic. Suspended animation capitalism is about to come face-to-face with a runaway virus, again. Yet all markets are focused on the election. Charlie McElligott of Nomura:
NO stimulus between now and the new administration taking-over, which then gets really complicated if the Senate stays Republican as well, who are then emboldened to act as the last line of defense into the Dem House and WH and act as a thorn in their "fiscal largesse" policy plans…because everybody is "set-up" for the bear-steepening/pro-cyclical fiscal stim + deficit spend + infrastructure + vaccine RECOVERY trade.
That is indeed the set-up. There is even a suggestion that CTAs are getting close to a bond liquidation event, also Nomura:
…the trigger line for a turnaround in the direction of CTAs' trading is making its way up towards 1.02% from around 0.72% previously.
Yet the missing discount from markets is not the election or vaccines, it is the virus as it stands right in front of our eyes: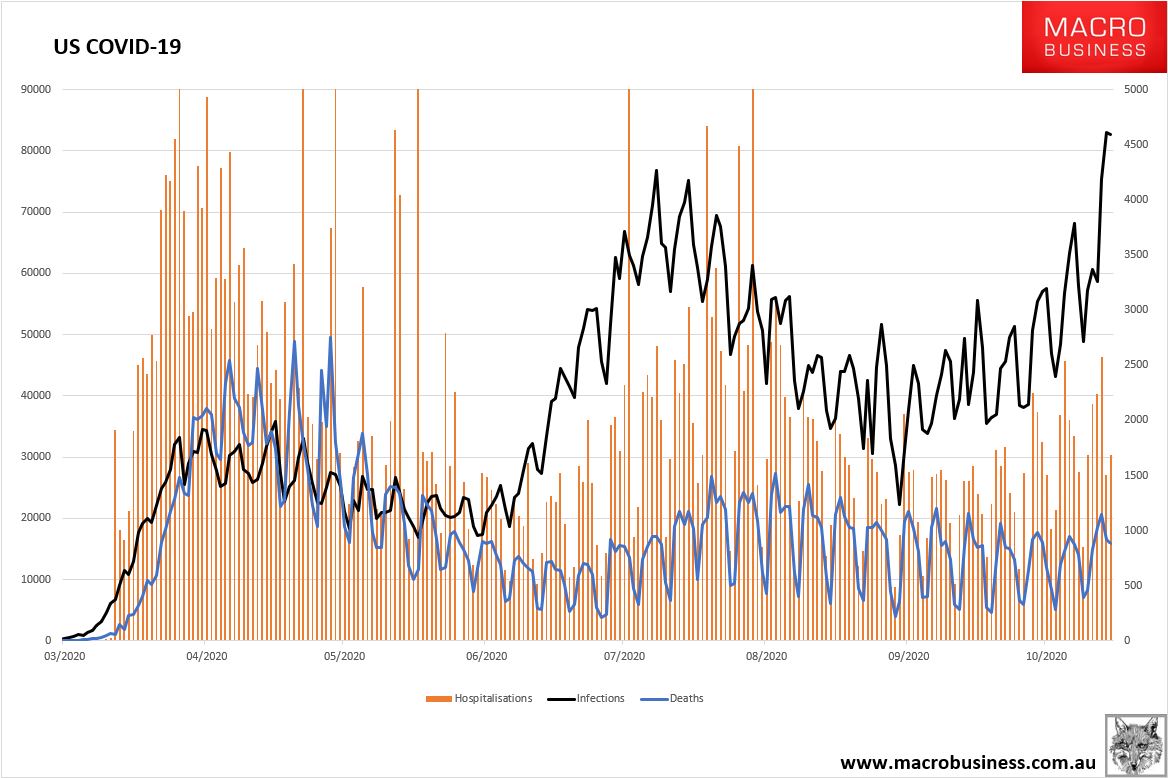 At the current rate of spread, by the election, the US will be at well above 100k/day. By Xmas, it will be…wait for it…300k/day. Hospitalisations and fatalities will be in outright crisis. Truth be told, if nothing changes, these figures will be conservative. Remember, we are only in October. The virus spread will accelerate as it gets colder.
That is, unless or until lockdowns resume again, either official or private. The latter has already started:

With another labour market shock building:
  
Wider economic impacts are spreading:
 
Yet, until Q2, 2021, everyone will have to do without fiscal support:

In short, the US virus third wave is about to put another massive dent in two quarters of GDP and earnings. There is no more fiscal support coming owing to the election and the market is so drunk on FOMO that it isn't applying any price pressure to get any.
Nor is Europe much better:

Its new lockdowns are advancing and so is the economic fallout:

In sum, markets are positioned and poised to fly on the US election result. But, on the ground, the virus and fading fiscal support are about to send the entire North Atlantic economy into double-dip depression.
This set-up is alarmingly similar to February 2020. If suspended animation markets win then the Australian dollar will roar. If the virus reality wins then the Australian dollar will crater.
It's Deja Vu all over again.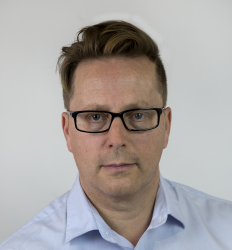 Latest posts by David Llewellyn-Smith
(see all)