Via Albo at the AFR:
Our transmission system was built for a time when solar panels ran pocket calculators, not the one in four households which have rooftop solar. The current network takes no account of the rise of renewables as the cheapest new energy source and doesn't help link these new sources up to the national grid.

A Labor government will tackle this head-on. We would invest in the Rewiring the Nation project, an overhaul of the grid that will create jobs, reduce power prices and facilitate Australia's potential as a renewable energy superpower.

We need a more efficient grid that can move energy in multiple directions and from far more locations.

Upgrading the grid is technology-neutral. Because renewable energy is the cheapest method of new production it will benefit most and allow the distribution of the cheapest source more efficiently.

…Rewiring the Nation will reduce power prices….AEMO has already produced a detailed blueprint for the work. It's a plan that has been signed off by all governments, stacks up regardless of the energy mix, and will create up to $40 billion of economic benefits, including in lower prices for consumers.
Bravo. Now that is an energy plan. Both gas and coal energy production will fall away under it given it offers a huge leg up to renewables and storage by ensuring that the geographic spread of energy mitigates intermittency.
Renewable prices are already cheaper than gas:

And will soon be much cheaper:

This would definitely lower power prices as it dislocates the grid from the gas cartel. For that matter, it would do the same for gas prices as consumption fell much faster. We would never need the toxic Narrabri project and may not need LNG imports, either, if Labour offered short term reservation to ensure it.
The plan provides a huge jobs boost both in its construction and in the development of renewable resources plus accelerated decarbonising of the economy with all kinds of potential advantages springing from that, not least for manufacturing as we decouple from China. The timing for such a nation-building policy is obviously perfect.
This is the first rational energy policy argument given any prominence that I have seen since the Coalition came to power. It is so much better than the Morrison Gas Unplan that daylight is second. The Morrison Gas Unplan is little more than a fossil fuel subsidy program for an existing energy cartel that is rogering Australians daily like the Enron of its time. The Albo proposal is cleaner, greener, cheaper and more constructive for industrial development.
All by itself, this policy juxtaposition puts Labor far out in front of the gas lobby captured Morrison Government on energy and the prospects for the Australian economy.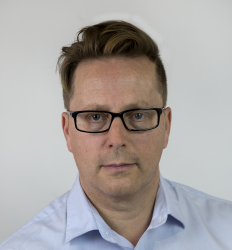 Latest posts by David Llewellyn-Smith
(see all)