Wolf wankers at the FT:
Just two days before President Xi Jinping was scheduled to speak to Chancellor Angela Merkel last week, China blocked all pork imports from Germany.

The ostensible reason was the death of a single German wild boar from African swine fever, a disease already endemic in China. But some analysts jumped to a different conclusion. To them, this was the latest example of Beijing's coercive commercial diplomacy — an evolving facet of Chinese statecraft that has come to dominate relations with several countries.

But these actions almost always target nations that have recently displeased Beijing; and they are intended to force a change in policy or behaviour. Blocking pork imports was a warning to Berlin not to join Washington's campaign to isolate Beijing and to stop criticising China's human rights record.
More wolf wankers at the FT:
Chinese state media have denounced ByteDance's deal with Oracle and Walmart as "dirty and unfair", saying Beijing had "no reason" to approve the agreement backed by Donald Trump.

Editorials published by several Chinese state media groups signalled Beijing may not sign off on a deal that could put control of the short-video app in the hands of Americans.

Confusion over who would own and control TikTok Global, the new US-based company that would be created by the deal, was already threatening to unwind an agreement blessed by the White House at the weekend.

China Daily, the state-owned English language newspaper, said the deal was based on "bullying and extortion" on Wednesday, a day after the nationalistic Global Times and the online edition of the Communist Party mouthpiece People's Daily ran similar opinion pieces.
Suck it up, wolf wankers.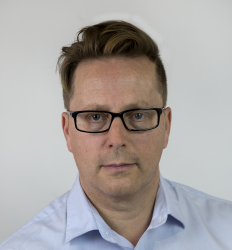 Latest posts by Houses and Holes
(see all)