According to The Australian, the Victorian Government's roadmap out of COVID-19 restrictions was announced without consulting the Australian Health Protection Principal Committee (explained here), which is "comprised of all state and territory Chief Health Officers and is chaired by the Australian Chief Medical Officer", "has an ongoing role to advise the Australian Health Ministers' Advisory Council (AHMAC) on health protection matters and national priorities", and "works with states and territories to develop and adopt national health protection policies, guidelines, standards and alignment of plans":
The admission by Mr Andrews's top health official, Brett Sutton, that the Victorian government did not discuss the state's coronavirus road map with the Australian Health Protection Principal Committee, the peak national public health emergency body, before it was announced on Sunday is a concern. Professor Sutton said no one had as good a view of Victoria's industry, population and epidemiology as the state officials involved in devising the road map. Likewise, Mr Andrews's public assurance that the state's supercomputer knows best is further evidence that the Premier needs to expand his view.
The Victorian Government's arrogance and reluctance to accept outside help nor adopt outside best practice is a key reason why it alone has experienced a virus second wave, alongside damaging lockdowns.
The failures are most apparent in the state's failed hotel quarantine, which opted for an entirely different approach to other states, namely:
Refusing to enlist police to oversee the hotel quarantine system, as was the case in other states.
Refusing to accept ADF personnel to assist police with hotel quarantine, as occurred in other states.
Contracting out the entire hotel quarantine system to untrained private security.
Victoria's contact tracing system has also failed dismally and should be considered 'worst practice' in Australia. Its failure allowed an outbreak from the state's failed quarantine to quickly spread into a statewide pandemic. Yet, despite these contact tracing failures, the Victorian Government has shown a continual reluctance to accept outside help.
In short, Victoria's siloed approach and inflated view about its own capabilities is a key reason why the state finds itself in its current predicament while the rest of the nation enjoys relative freedom.
It must learn from its mistakes, accept outside council, and adopt the nation's best practice, for the good of the state and country.
Thankfully, it slowly seems to be learning with Victoria agreeing to send health officials NSW to assess the state's highly-praised contract-tracing procedures:
Daniel Andrews will embed five public health teams in suburban Melbourne and dispatch officials to Sydney to "double and triple check" whether other changes can be adopted from NSW.

Victoria will also digitise its contact tracing process, a system still reliant on pen, paper and — in some cases — fax machines.

The Victorian Premier has refused­ to concede that these changes should have been made earlier to contain a deadly second coronavirus outbreak roiling the state, but said the government would establish five suburban contact tracing and public health response teams.

Mr Andrews also said he would change new case and contact­ management systems, changes which come after sustained­ criticism of Victoria's public health response…

The Australian revealed in July a shortage of public health professionals in the Victorian bureaucr­acy had left the state with a lack of contract tracers and unable to train more at scale.

The Australian Health Protection Principal Committee, which oversees the nation's coronavirus response, had also identified a failure to adhere to national guidelines for contact tracing as one of several "areas of improvement"…
Better late than never.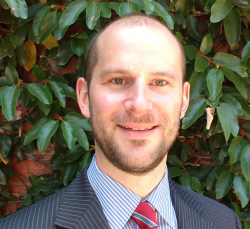 Latest posts by Leith van Onselen
(see all)