Via UNHCR today:
Extractive industries

15. In January 2019, 270 people died when Vale's Córrego do Feijão tailing dam in Brumadinho collapsed.13 Most of those killed were Vale workers having lunch in the cafeteria located directly below the tailings dam. The force of the toxic mud dismembered bodies, and shattered what was a bucolic community. Families and friends bear the intense trauma of recovering and identifying the bodies of their loved ones, rebuilding and repairing, while suffering from the lingering sense that justice has not been served. The Special Rapporteur was moved by the testimony of the community to the emotional pain they experienced and the suffering they continue to endure.

16. It is astounding that such a disaster would occur four years after a catastrophic tailings dam failure involving the very same company Vale, in the same state of Minas Gerais. In 2015, the Fundão tailings dam in Mariana collapsed killing at least 18 people and countless endangered species, fish and other wildlife. The disaster decimated livelihoods of over 3 million local community members including indigenous peoples who depend on the 800 km Rio Doce watershed ecosystem. The so-called Mariana disaster involved companies BHP Billiton and Vale through their joint venture Samarco. Instead of tightening controls on extractive industries after the Mariana disaster, Brazil's Government inexplicably expedited licensing and failed to ensure adequate monitoring and oversight of operations.

17. While the Brumadinho disaster was technically caused by structural instability and liquefaction, 14 the real cause lies with a remarkable lack of Government oversight and criminally reckless conduct by Vale. Not only was an employee cafeteria still located below an enormous dam after the Mariana disaster, but also serious managerial and organizational flaws and corporate neglect played a tragic role. An investigation by the Brazilian Congress revealed evidence that Vale's CEO was informed in an anonymous email weeks before the incident that the dams were at their limits. An independent investigation commissioned by Vale confirms that Vale influenced third party assessors, Potamos and the German firm TUV SUD, to falsely certify that the dam was safe. Similarly, with the Mariana disaster, engineers warned BHP, Vale and Samarco of the instability just six months before the collapse, yet they were dismissed and necessary precautions were not undertaken.

18. Today there are between 40 and 1000 tailings dams at risk of collapse in Brazil. Forty-five were classified as most vulnerable in 2017, of which 25 belong to public entities, and nearly 1,800 dams are at either high or moderate risk of failure. Vale has 124 registered iron ore dams in Brazil, 41 of which are tailings dams, and 82% in Minas Gerais.18 In the "iron quadrangle" in Minas Gerais, Vale alone has 28 open pit mines, and communities in nearby cities cite grave environmental impacts including on access to water, such as from the Paraopeba river basin.

Workers

52. The Brumadinho and Mariana disasters provide ample evidence of the grave risks presented to workers in Brazil by hazardous substances and wastes. Fourteen of the 19 deaths resulting from the Mariana dam collapse were of workers,91 and most of the 270 victims in Brumadinho were Vale's own workers.92 Brazil abolished the Labour Ministry a few weeks before the Brumadinho dam collapse.

85. Accountability and reparations for victims is wanting, where in many cases nobody is held accountable for unquestionable environmental crimes, attacks, and murders. For example, investigations and prosecutions failed to hold accountable the perpetrators of the murder of José (Zé) Maria do Tomé, who advocated for protection against poisoning by aerial spraying of pesticides.148 Following the Mariana and Brumadinho disasters, no corporate executive of Vale, BHP or Samarco stands convicted of criminal conduct, a travesty of justice suggesting some in Brazil are indeed above the law.

86. An effective remedy includes access to healthcare. While the Unified Health System enables such access, challenges exist. Healthcare service provision in rural areas, acknowledging efforts including AMBIU ambulances, still is lacking.149 Various examples exist including in the oil and gas industry, where there is a lack of regard for healthcare provision as part of accountability and reparations for victims. For example, in Piquiá de Baixo, community members reported that when children are taken to a health centre, insufficient diagnoses carried out, and general medication given for cases suspected to be air pollution impacts. Heightened vulnerability of the community members including chronic respiratory diseases places them in a situation of particular concern of susceptibility to COVID19. Moreover, mental health needs remain unsatisfactorily addressed among community members who suffered the intense trauma of the Brumadinho and Mariana disasters.

87. The inability to provide an effective remedy to the victims of the Mariana disaster is emblematic of what confronts those who seek justice and remedy against extractive industries. Since 2016, the Special Rapporteur met with BHP and Vale on numerous occasions to discuss the many problems with their approach to remedy. In the aftermath of the disaster, BHP and Vale rushed to create the Renova Foundation to provide the affected communities an effective remedy. Unfortunately, the true purpose of the Renova Foundation appears to limit liability of BHP and Vale, rather than provide any semblance of an effective remedy. Institutional shortcomings are well-documented in literature and litigation. Today, none of 42 projects are on track. Over 200,000 affected indigenous and other community members, and others have sought legal recourse against BHP and Vale in other countries including the United Kingdom,153 to secure an effective remedy.

88. While lessons were learned from the problematic Renova model, the occurrence of a dam disaster of such magnitude involving the same company, Vale, is evidence of the State's failure to guarantee non-repetition. Further, concerns still persist among victims of the Brumadinho disaster regarding remedies provided and how latent health effects that may manifest over time from exposure to toxic elements in the mud would be addressed.

Conclusions and recommendations

94. Brazil was for many years a leader in the recognition of environmental rights. For example, Brazil was among the first countries to secure such rights in its constitution, collectively enshrining the right to a healthy environment. Over the years, enactment of environmental health laws, the establishment of IBAMA and the concentration of ANVISA on environmental health issues have supported the realization of these rights for the general population and additional protections for vulnerable groups.

95. Despite positive advancements in recent decades, Brazil is in a state of deep regression from human rights principles, laws, and standards, in violation of international law. To support its actions and inactions, the Government continues to deny incontrovertible scientific truths, and unjustifiably introduce uncertainties and mythical arguments. From the burning of the Amazon, to the insidious threats of toxic pollution and infectious diseases, it appears Brazil has absconded from its duty to prevent and protect, eviscerating necessary institutions and clamping participation and expression by intimidating those who dare speak against current trends, whether activists, scientists, international leaders, or Ministers.

96. Private actors are signalled to disregard laws designed to safeguard the global commons and the rights of indigenous peoples and persons of African Descent. Corporate crimes against workers and communities are perpetrated with impunity, and the rights to information and participation scaled back drastically. Various judicial and parliamentary decisions are unimplemented where unfavourable to private interests. Inflammatory rhetoric, a rejection of sustainability, and failure to prosecute has flamed another epidemic, one of intimidation, attacks, and murder of human rights defenders.

97. For these and more resultant human rights issues, solutions are at hand. Brazil has the technical and economic capacity to transition to a greener, healthier future. However, Government leaders are now using the COVID-19 crisis to further accelerate deregulatory and private sector agendas that threaten our common future and the human rights around the world, instead of recognizing and rectifying an unquestionable national crisis with global ramifications.

98. Brazil's separation from international solidarity, and regression from its human rights obligations, require urgent attention and recalibration. If left unchecked, the situation in Brazil stands to spiral into not only a national catastrophe, but also one with phenomenal regional and global repercussions, including the destruction of our climate. International cooperation is required to help turn Brazil back toward a path of progression. The Special Rapporteur sincerely hopes that the tide will turn – that Brazil will return to the path of sustainable development – with human rights at its heart.
Can't see the Brazilian populists and their CCP mates worrying too much about that. But the phrase "today, none of 42 projects are on track" to fix the dams isn't a great look for Vale or rebounding iron ore volumes. Full report.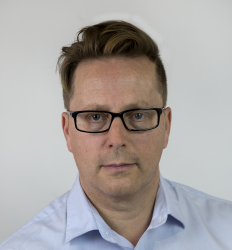 Latest posts by David Llewellyn-Smith
(see all)