Via China apologist "think tank" China Matters:
Plenty of people in this country agree with some or much of what the CPC has done over the past 40 years. They are entitled to express those opinions and to try to influence government. This is normal in a democracy.

Members of Chinese communities in Australia often feel trapped between CPC intimidation and accusations that they are CPC stooges if they say anything positive about the Party publicly. The opacity of the recent ASIO decision to cancel two scholars' visas will exacerbate this.

The attention on covert political interference and political influence takes focus away from the biggest problem of CPC interference – the successful efforts of the Party to silence people in Australia, predominantly those with links to the PRC.

People who face this intimidation rarely report it to authorities. As part of the China Matters brief, I interviewed over 30 people who claimed to be victims of CPC intimidation. Only three had reported it to authorities. The most-stated reason for this was a belief that the Australian government could not protect the victim's family in the PRC. This is a valid concern and there is little that the Australian government can do about it.

This is a difficult problem to fix, but there are small steps Australia can undertake to improve the situation. The government could provide an encrypted portal for victims to report foreign interference. The national security hotline is currently an unencrypted line.

A Foreign Interference Commissioner in the Australian Human Rights Commission could do this. Victims of CPC coercion in this country continue to be intimidated. The Commissioner could track the experience of the victims of foreign interference.

All these efforts would provide transparency on the experience of the victims which is just as important as transparency on the actions of authorities. Australia needs to strive for a situation in which all those who live here feel free to speak about the PRC regardless of their views.
Cripes, talk about doublespeak. We shouldn't crackdown on foreign influence because it's normal and prevents us from dealing with foreign interference! Put that Orwellian drivel in your pipe and smoke it.
That said, the sunshine exposing corrupt CCP relationships should equally apply to our own spooks. Any greater transparency, and an intimidation commissioner, are all to the good.
Let's not stop there. If we're going to protect the Aussie Chinese diaspora then we should also ban WeChat and TikTok, and insist on local ownership of Chinese media.
But the biggest implication of the China Matters analysis is this. If, in the end, these measures cannot protect mainland Chinese Australians from the CCP, then obviously we should immediately cut mainland immigration to zero for the protection of those already here and Australia's broader interests.
Consider the short and sordid history of CCP stooge, Gadlys Liu. She was elected by campaigning on the CCP platform, WeChat. She was elected by channeling millions of CCP cash into the Coalition. She basically held the Morrison Government's majority in her hands.
One CCP-aligned seat was manageable. But push forward a few years of further mainland Chinese immigration and imagine three such seats, with major parties all censored in Beijing via WeChat as they campaign for favour. They could effectively run the election and government.
I have argued in the past that we should only cut the ethnic Chinese intake as a part of overall reductions and that would do as well. But this is pressing enough that all mainland Chinese immigrationmust be stopped now regardless.
CCP hostility is mushrooming so fast that it is simply imprudent to grow the diaspora further for everyone's sake.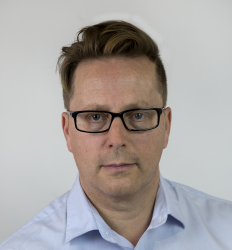 Latest posts by David Llewellyn-Smith
(see all)