Via Bloomberg:
Commerce Secretary Wilbur Ross said Friday that the U.S. would bar WeChat and its parent company from letting users send money to friends, family or businesses. It also banned business relationships with certain third-party technology providers starting Sunday. The move will make it harder to access and use a tool that helps more than 19 million people in the U.S. conduct business and stay in touch with contacts in China.

…"I can just say our goal is really very straightforward — protecting the American information and data from ending up in the hands of the Chinese Communist Party," Secretary of State Mike Pompeo said. "And so while we are reviewing the proposal, trying to evaluate if we can successfully achieve those outcomes, that will be our measure."
More at WaPo:
The Trump administration's executive order to curb the use of the mobile app WeChat, which will be banned from app stores beginning Sunday, has become a flashpoint in the deepening standoff between China and the United States. But unlike most actions this administration has taken over the past four years, the proposed ban on WeChat can be a net positive for human rights.

App bans in general belong to the censorship arsenal of illiberal regimes, but WeChat is one of a kind, and banning it might eventually strengthen the liberal world order.

Critics of the ban say WeChat is "China's bridge to the world" and a "lifeline" for the Chinese diaspora. But these metaphors obscure the app's true nature. They ignore concerns about political liberty and human security that are central to the debate that has long surrounded this controversial app.

WeChat is not a bridge — it's a closed system that keeps its 1.2 billion users in a parallel universe where they are free to interact as long as they don't cross the lines. This super app runs on a technology of tyranny that combines algorithms of surveillance, repression and distraction to depoliticize the individual and demobilize the collective. Nor is WeChat simply a "lifeline" for diaspora populations. The app is a rope that binds the diaspora to a command center in Beijing. This platform powers the apparatus of transnational repression that Beijing employs to silence its exiled dissidents, intimidate overseas activists and surveil protesters.

Between 2004 and 2012, when I worked as a Tibet rights campaigner in New York, we held regular protests at the Chinese consulate. The demonstrations routinely drew hundreds, sometimes thousands, of exiled Tibetans. But sometime between 2012 and 2015, as more and more Tibetans adopted WeChat to establish contact with their families in Tibet, they became susceptible to China's long-distance relational repression, a coercive technique through which relatives are strategically harassed in the home country to silence a particular activist abroad.
I know several Tibetans who, once they started using WeChat, slowly disappeared from the street protests and went silent on social media. Among the newly silenced are former political prisoners. In Tibet, they defied the Chinese regime, risking imprisonment and torture. Today, living as free citizens in the United States or Europe, they dare not speak freely or attend protests, because their speech or action might land their relatives back home in trouble.
ASPI recently described the local problem:
The Chinese 'super-app' WeChat, which is indispensable in China, has approximately 1.2 billion monthly active users worldwide, including 100 million installations outside of China.

The app has become the long arm of the Chinese regime, extending the PRC's techno-authoritarian reach into the lives of its citizens and non-citizens in the diaspora.

WeChat users outside of China are increasingly finding themselves trapped in a mobile extension of the Great Firewall of China through which they're subjected to surveillance, censorship and propaganda. This report also shows how Covid-19 has ushered in an expanded effort to covertly censor and control the public diplomacy communications of foreign governments on WeChat.

Newcomer TikTok, through its unparalleled growth in both Asian and Western markets, has a vastly larger and broader global audience of nearly 700 million as of July 2020.

This report finds that TikTok engages in censorship on a range of political and social topics, while also demoting and suppressing content. Case studies in this report show how discussions related to LGBTQ+ issues, Xinjiang and protests currently occurring in the US, for example, are being affected by censorship and the curation and control of information. Leaked content moderation documents have previously revealed that TikTok has instructed "its moderators to censor videos that mention Tiananmen Square, Tibetan independence, or the banned religious group Falun Gong," among other censorship rules.
There is plenty more on the censorship within WeChat here.
Australia must ban WeChat to protect the ethnic Chinese diaspora within our shores from CCP interference. The Australian Chinese diaspora is much larger per capita than in the US and much more at risk of interference.
If it is left at the mercy of CCP psy-ops, the consequences for our marvelous multicultural fabric will be catastrophic as decoupling advances and Bejing stokes dissent.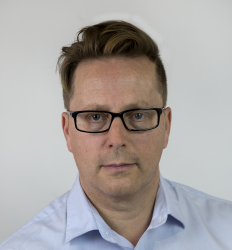 Latest posts by Houses and Holes
(see all)