Via the AFR comes another rubbish assessment of what is at stake in this week's Narrabri gas approval. Let's go through the claims one by one to get to the truth:
The politics around the project are also heated at a state level. Under the $2 billion energy deal between the federal and NSW governments in January, the state needs to find an extra 70 petajoules a year of gas for domestic use in return for the construction of new interconnectors and funding for emissions reduction projects.

While Narrabri would neatly fill that, Premier Gladys Berejiklian's government has said it could source the gas from imports through proposed terminals at Port Kembla or Newcastle if the project is blocked. Still, the NSW Department of Planning, Industry and Environment recommended the project for approval.

Still, since then, divisions have emerged between the Nationals and Liberals which could have implications, given Deputy Premier John Barilaro has been a key advocate for the project, said Credit Suisse energy analyst Saul Kavonic.

"Departmental, state and federal government support, alongside economic and jobs demands, should indicate the science will prevail and Narrabri achieves IPC approval," Kavonic said.
What science would that be? The NSW chief scientist was asked years ago to assuage public anxiety by producing a blueprint for safe unconventional gas extraction in NSW. It recommended 16 conditions to ensure that outcome. NONE of the 16 will apply to the Narrabri project. More:
 Key concerns among the 23,000-plus submissions lodged opposing the project and those appearing before the IPC are the risks the gas extraction could cause to the Great Artesian Basin and other aquifers that water rich surrounding farmlands.

Matthew Currell, associate professor at RMIT University, points to more extensive connectivity between aquifer layers than Santos has modelled, the risk of depressurisation in the Great Artesian Basin, and contamination incidents in the project area due to spills and leaks of wastewater. Many people depend on the aquifers for water needs and livelihoods.

"As a result, the potential consequences of contamination and drawdown impacts are more serious than in most other settings," Currell says.

"There is a strong argument that the area should be set aside as a zone of strategic groundwater protection to ensure high-quality recharge to the GAB and other important aquifers is maintained for the benefit of current and future water users, the environment and Aboriginal cultural heritage and connections."

While Currell and others say that modelling by the DPIE and Santos that finds to the contrary is flawed, Santos chief executive Kevin Gallagher stands by it. He cites multiple independent groundwater specialists that have concluded the risk of connectivity between the coal seams and other aquifers is low.

…"We want to get on with creating jobs in New South Wales and Narrabri, and making a real difference to people's lives in rural and regional communities."

The 33,600 tonnes a year of salt waste the project would generate is another source of angst for locals and experts worried about the DPIE's acceptance of the project without a formal plan to dispose of it.

"The Eiffel Tower weighs 10,000 tonnes, the mass of salt produced from this project is equivalent to 43 Eiffel Towers, or 430,000 tonnes over the lifetime of the project," said Professor Stuart Khan, from UNSW's School of Civil and Environmental Engineering Research.
Two points to make here. First, the cadmium rich salts are highly carcinogenic. Most importantly, the quantity is far greater than 43 Eiffel Towers. We are talking millions upon millions of tonnes toxic salts because this is only phase one of the Narrabri project. There will be five or six new phases that follow that will all be rubber-stamped if the first gets approval. These will Swiss cheese north west NSW while dropping a slow-motion subterranean atom bomb into the holes. With no oversight of the chief scientist's 16 conditions for safe extraction.
Second, Santos is a proven liar in public discourse. The last time the east coast went through an approvals process like this was in QLD when Santos said:
As Santos worked toward approving its company-transforming Gladstone LNG project at the start of this decade, managing ­director David Knox made the sensible statement that he would approve one LNG train, capable of exporting the equivalent of half the east coast's gas demand, rather than two because the venture did not yet have enough gas for the second.

"You've got to be absolutely confident when you sanction trains that you've got the full gas supply to meet your contractual obligations that you've signed out with the buyers," Mr Knox told ­investors in August 2010 when asked why the plan was to sanction just one train first up.

"In order to do it (approve the second train) we need to have ­absolute confidence ourselves that we've got all the molecules in order to fill that second train."

But in the months ahead, things changed. In January, 2011, the Peter Coates-chaired Santos board approved a $US16 billion plan to go ahead with two LNG trains from the beginning….as a result of the decision and a series of other factors, GLNG last quarter had to buy more than half the gas it exported from other parties.

…In hindsight, assumptions that gave Santos confidence it could find the gas to support two LNG trains, and which were gradually revealed to investors as the project progressed, look more like leaps of faith.

…When GLNG was approved as a two-train project, Mr Knox assuredly answered questions about gas reserves.

"We have plenty of gas," he told investors. "We have the ­reserves we require, which is why we've not been participating in acquisitions in Queensland of late — we have the reserves, we're very confident of that."

But even then, and unbeknown to investors, Santos was planning more domestic gas purchases, from a domestic ­market where it had wrongly expected prices to stay low. This was revealed in August 2012, after the GLNG budget rose by $US2.5bn to $US18.5bn because, Santos said, of extra drilling and compression requirements.
That scandalous lie led directly to the collapse of the east coast gas market and the very shortages that we are now trying to backfill with Narrabri. Everything that Santos says should be regarded as highly prejudiced, corrupt and disregarded accordingly. More:
Risk of fire was also a concern among numerous others. But the project was also attacked on economic grounds, with Pegasus Economics' Dr Alistair Davey dismissing assurances from Santos's Gallagher that gas from it would always undercut LNG imports on price.

"The simple fact is that gas prices produced from domestic sources on the east coast of Australia are far too high," Davey told the hearings in July.

He estimated that if an import terminal was already available, LNG could be imported and supplied for less than $4.20 a gigajoule, compared to the $8.70/GJ quoted by Santos in its original economic assessment and $6.40/GJ in its updated statement.

The Australia Institute agreed that it wasn't possible to produce gas at the $6.40/GJ price quoted by Santos.

"If we accept Santos's own claim of a lower production cost, when the cost of transport is added – upwards of $1.50 a GJ – the delivered cost of the gas, before profit is around $8 a GJ, probably more," said Mark Ogge, the think tank's principal adviser.
How convenient that liar Santos suddenly lopped 26% off the cost of production as we headed into the approvals process.  The base case is that the gas will arrive in Sydney for around $10Gj. The original cost of extraction is much more likely accurate given the history of east coast unconventional gas fields all falls on the side of less productive wells than forecast. Then add the transport cost.
The other point to make is that Santos has no incentive to make the gas cheap. It is a core member of the east coast gas export cartel. Therefore, what it will do is send offshore more of the gas it currently supplies to NSW, while using Narrabri as its substitute. This will sustain an artificially tight market and keep the price at $10Gj.
That is, most importantly, Narrabri gas does nothing to break the market power of the gas export cartel so it will not lower prices.
The price of LNG imports, on the other hand, will be lower across the cycle, at an average of roughly $7Gj for aggregated spot and contract volumes.
In sum, then:
Narrabri comes with immense environmental risks. Far greater than just phase one.
Not least because all regulatory oversight has already been knobbled.
Narrabri is only needed because we have failed to regulate the gas export cartel of which Santos is the key member, allowing it to gouge on prices by leaving us artificially short of gas.
Narrabri sustains the power of the gas cartel and makes $10Gj a structural norm, meaning electricity prices also rise from here.
LNG imports are much cheaper, break the cartel, and come with no environmental risk.
The truth is this. Australia has been played by a lying scumbag corporation which turned a major national resource endowment into a crippling economic handicap by cornering gas reserves. Now that same gangster is aiming to benefit from our failure to identify its first extortion rort.
Handing more power to organised crime and expecting it to treat you better the second time is not policy, it is suicidal stupidity.
Importing LNG is a cleaner and cheaper option.
Block Narrabri.
P.S. There is AUD risk to local gas prices in relying on imports so if you do want to develop Narrabri later then you do it by nationalising the assets, developing the gas in a national gas company that is regulated by the 16 environmental conditions, and regulating its margins to ensure cheap gas that does break the export cartel stranglehold. But, by the time that is necessary renewable storage technology will probably have killed the gas cartel anyway.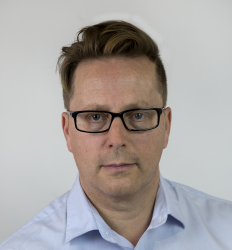 Latest posts by David Llewellyn-Smith
(see all)