See the latest Australian dollar analysis here:
Via the AFR:
Agricultural export giants are pleading for the government to resolve its tensions with China and privately fear they could lose lucrative deals.

Fletcher International Exports founder Roger Fletcher, the biggest sheep meat exporter to China, is enraged at how out-of-hand the tensions between China and Australia have become.

…"I just wish everyone would shut up," Mr Fletcher said. "If the Chinese pull the plug on this I'll be very angry at journalists and governments."
We should all be angry if they do. Let a thousand China critics bloom! Mr Fletcher and other agribusiness exports will get over it and his children will enjoy a sustainable democracy instead of surviving in a CCP vassal state. Displaced commodity volumes will go somewhere else, initially cheaper, the same prices over time. Other buyers will lose supply as China displaces them. Commodities are fungible.
Yesterday we heard from another Labor greybeard balling his eyes out over lost China links:
Craig Emerson massively over-egged any impacts of deteriorating relations with China by telling us that iron ore is at risk with all sorts of dire warnings about what will happen to us if we decouple. None of it will happen. Without iron ore, the CCP itself will be thrown from power. Longer-term, iron ore is buggered anyway as the Chinese growth model stalls. We already waltzed through an iron ore crash to $38 in 2015.
The bigger risk is falling inflows of Chinese students and tourists but they, too, will be replaced one way or another, as the Australian dollar falls.
This is the truth that CCP apologists dare not speak of. With all displaced exports to China, either they go elsewhere initially and it's fine. Or they do not, and the domestic economy stalls as income skids, followed by a currency crash until new markets open up with the improved competitiveness.
In point of fact, it's a great opportunity just now. Global supply chains are also fleeing China, mostly to our doorstep in areas of South East Asia within the US alliance network. Get the Australian dollar down and Australia becomes the irresistible regional capital of choice for every head office in Asia seeking geopolitical stability.
Stop fretting over China. The CCP runs a neo-Nazis system that launched a silent invasion of Australia. We beat it back. Relations are exactly where they should be.
Over.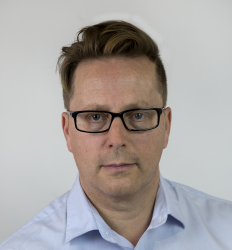 Latest posts by David Llewellyn-Smith
(see all)