Via AFR comes an article titled China's African iron ore adventure will be filler, not killer:
China's ambition to build an alternative iron ore industry in Africa will push down iron ore prices by a maximum of $US8 ($11) per tonne, hosing down suggestions it will be a "killer" for Australia's biggest export industry.

…SMB-Winning could increase production to 150 million tonnes a year longer term, but CRU iron ore analyst Andrew Gadd said Simandou would provide less than 10 per cent of the world's iron ore in 2030 even if the most ambitious development schedules were met.

"We are only talking about Guinea reaching 3 per cent to 7 per cent market share. Australian share will stay relatively steady," he said, after conducting a detailed investigation into Simandou's potential impact on iron ore market

…Mr Lawcock (at UBS) said Chinese steel mills typically blended high-grade ore, like the product Simandou would produce, with lower-grade ore to produce a feedstock that replicates the product Rio has traditionally sold from WA – ore with 62 per cent iron.

Mr Lawcock said such blending could, perversely, mean low-grade producers such as Fortescue benefit most from Simandou's arrival in the market.
Maybe but I wouldn't bet on it. There are a whole bunch of converging trends that suggest Simandou will be a part of a much bigger impact for iron ore and Australia:
Chinese decoupling will worsen;
China will keep slowing;
pollution will keep having to be lowered meaning more scrap and more higher-grade ore meaning less blending.
I labelled Simandou the "Pilbara killer" to get clicks, not because it does it all by itself.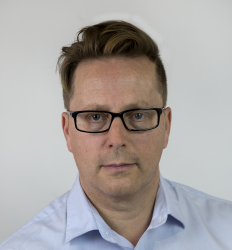 Latest posts by David Llewellyn-Smith
(see all)