Via Treasurer Josh Depressionberg yesterday:
Australia's future population will be smaller, and older, than we previously assumed because of the sharp drop we are seeing in net overseas migration.

Australia's population growth is expected to slow to its lowest rate in over a hundred years.

As published in the July update, net overseas migration is expected to fall substantially, from around 154,000 in 2019-20, to around 31,000 in 2020-21.

The Budget is expected to reveal a substantial decline in Net Overseas Migration compared with the figures in the July Update, with net migration outflows now likely in both 2020-21 and 2021-22.

While migration will eventually return to the levels we are accustomed to, lost migrants will not be replaced.
As Fitch said recently:
Fitch Ratings-Hong Kong/Sydney-21 September 2020: Australia's house prices are set to decline by 5%-10% over the next 12 to 18 months, as net immigration weakens sharply, says Fitch Ratings. Price declines on this scale would be unlikely to have a ratings impact on Fitch-rated residential mortgage-backed security (RMBS) transactions, but the evolution of the coronavirus pandemic may create risks that will require close monitoring.

Immigration had already been slowing prior to the outbreak of the pandemic, but has plunged since the health crisis led to strict controls on international travel. The Australian government in May predicted that immigration would fall by 15% in the year to June 2020 (FY20) and by a further 85% in FY21. This would represent a fall of almost 200,000 permanent arrivals in FY21 relative to FY19, and mark the lowest level of net immigration since June 1993.

The decline will lead to a significant drop in household formation. The most recent Australian Census, held in August 2016, showed that the average Australian household had 2.6 people. If this ratio holds for immigrants, the reduction in immigration between FY19 and FY21 would imply demand for around 76,000 fewer dwellings than would have otherwise been the case. Assuming the natural population increase remains similar to previous years, Fitch estimates the population growth for Australia will reach just 0.7% in 2020, a level not seen in the past 40 years, and down from 1.4% in 2019.

Previous recessions in Australia that were coupled with significant unemployment resulted in a reduction in household formation as fewer adult children moved to their own dwellings. The exceptional uncertainty related to the current recession, and its disproportionate impact on young people, is likely to reduce household formation and property demand even more.

The Australian Bureau of Statistics has indicated that 171,000 housing approvals were granted in FY20. This is significantly down on the peak for approvals of 243,000 in the 12 months to August 2016, which may help to mitigate the demand shock. Monetary policy has also loosened, which could provide some support for house prices, as could government policies targeting support for the housing sector.

Nevertheless, we believe house prices will face downward pressure nationwide, as supportive factors will be outweighed by the impact of the change in net immigration, along with high unemployment and general economic uncertainty. Indeed, risks to our forecast for house prices are skewed to the downside, and price falls could exceed 10% if our assumptions about the path of the pandemic prove to be overly optimistic.
Westpac's recent bullish outlook for a 15% property price boom in 2021/22 hinged on one grand assumption:
Aside from ongoing support from policy, housing markets will also be buoyed by a strengthening economic recovery, slowly improving labour markets, the resumption of migration inflows and potential shortages of new stock.

We expect price increases over that 2021–23 period of 15% – around 7.5% per year.
Without immigration, there will only be a huge and growing surplus of stock, falling rents, and bolting investors for as far as the eye can see.
Then again, with free credit for everybody, who knows?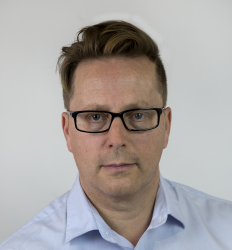 Latest posts by David Llewellyn-Smith
(see all)