The mask has slipped and the reason Australia has had such high immigration rates has been revealed:
The Property Council has called on the Federal Government to extend its successful HomeBuilder stimulus program for new housing construction for a further six months to July 2021. The Property Council has also recommended a 'Welcome to Australia' migration plan to provide the skills, people and growth our economy needs.

As the NHFIC report notes, international border closures have effectively shut down net overseas migration which accounted for 59 per cent of population growth since 2007. International students account for around 50 per cent of net overseas migration. This fall in migration is flowing through to demand for housing which if sustained will put further pressure on residential construction and compound the economic downturn.

Property Council Chief Executive, Ken Morrison, said: "The NHFIC report paints the scenario we can't allow to happen, because if we do it will mean many tens of thousands more Australians losing their jobs.

"A roadmap for restarting our migration program should be a top priority for National Cabinet…

"Migration always has and will continue to be one of the big drivers of our economic growth and prosperity, and needs to be front and centre in our economic recovery plans.
Seriously, what is the point of building swathes of new homes if they are to be filled with extra migrants? How does this help the incumbent population? It doesn't.
Obviously, the Property Council of Australia (PCA) is talking its own book. The PCA supports mass immigration because it is in their own self interest to do so. Meanwhile, the existing population needs to fund the increasing infrastructure needs (water, power, transport, recreation facilities etc), as well as suffers the downsides via increasing congestion, being crammed into defective high-rise apartments, and lower wages.
Nor does PCA's claim about job losses hold much weight. According to recent research from Professor Peter McDonald from Melbourne University, migrants took 83% of jobs created between 2011 and 2016:
From July 2011 to July 2016, employment in Australia increased by 738,800. Immigrants accounted for 613,400 of the total increase…

Migration has had a very large effect on the age structure of employment with most new immigrant workers (595,300) being under 55 years.
Thus, any jobs 'created' by migrants are also likely to be 'taken' by migrants. Again, how does this help the incumbent population? It doesn't.
A Ponzi scheme is no way to apply government policy for the good of the citizenry.
The housing industry should meet the needs of Australians. Not the other way round.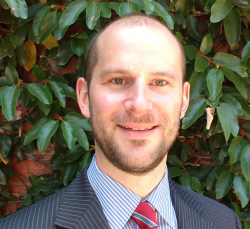 Latest posts by Leith van Onselen
(see all)