This week we look to the upcoming US election as the country grapples with the coronavirus, civil unrest and a toppling stock market. Can Trump pull off another shock win and buoy markets with more of his trade mark tax cuts and incongruous twitter activity, or will old man Biden clinch the win for the democrats on a platform of covid management, healthcare strengthening and environmental protection. We have a look at the current state of play, and assess the potential impacts on both the economy and markets under each scenario.
In today's investment webinar MB Fund's Head of Investments Damien Klassen, Chief Strategist David Llewellyn Smith and Head of Advice Tim Fuller cover US Election 2020 – American Civil War.
Click here to subscribe to our YouTube channel to be notified when this and future episodes go live
---
Take us on your daily commute! Podcasts now available on iTunes and all major Android Podcast Platforms for Nucleus Investment Insights.
—————————————
Tim Fuller is Head of Advice at the MacroBusiness Fund, which is powered by Nucleus Wealth.
The information on this blog contains general information and does not take into account your personal objectives, financial situation or needs. Past performance is not an indication of future performance. Tim Fuller is an authorised representative of Nucleus Wealth Management, a Corporate Authorised Representative of Nucleus Advice Pty Ltd – AFSL 515796.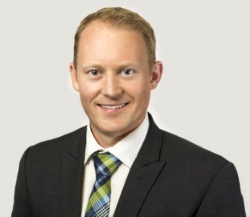 Latest posts by Tim Fuller
(see all)