In today's investment webinar,MB Fund's Head of Investments Damien Klassen, Chief Strategist David Llewellyn Smith, Head of Operations Tim Fuller and funds manager John Deniz turn their attention to if Gold is the anti-dollar.
On the agenda, the correlation between USD & Gold, where we see the gold price heading, the US budget deficit and global liquidity. Additionally, the panel share what they're hearing from companies and sectors of interest. As always, we wrap up with the investment implications of all of this.
—————————————
Tim Fuller is Head of Advice at the MacroBusiness Fund, which is powered by Nucleus Wealth.
The information on this blog contains general information and does not take into account your personal objectives, financial situation or needs. Past performance is not an indication of future performance. Tim Fuller is an authorised representative of Nucleus Wealth Management, a Corporate Authorised Representative of Nucleus Advice Pty Ltd – AFSL 515796.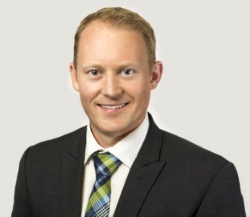 Latest posts by Tim Fuller
(see all)