Via the AFR comes a job well done:
Adani Mining chief executive David Boshoff has a clear message for the environmental activists and naysayers who have spent the past decade rallying against the $2 billion Carmichael coal mine in Central Queensland – "it's happening".

Standing on the edge of the first pit being dug at the Carmichael mine, Mr Boshoff said the Indian-owned company was on track to start exporting thermal coal from next year, ramping up to a 10 million tonne output.

"There were a lot of our opponents who said this was never going to happen," Mr Boshoff said on a site tour of the Carmichael mine 750 kilometres north-west of Brisbane, attended by The Australian Financial Review, this week.
Crow all you like, mate. But you can't overcome the facts. For the original 60mt project, Adani coal breakevens were around $100 per tonne. That may have come down some as the project has been savagely cut back to a paltry 10mt but not enough. It's still got to build 206km of rail versus the old plan of 388kms with spectacularly lower volumes to amortise the cost.
The current thermal coal price? $50. Via Fitch:
Newcastle Prices Hit Four-Year Low: Prices for the benchmark Newcastle 6,000kcal/kg grade coal have been hovering at a recentlow of USD50/tonne since May, while Chinese domestic prices have surged by nearly 20% amid recovering demand. The spread between Chinese and seaborne coal prices has widened to a historical high of USD47/tonne for the 5,500kcal/kg grade coal in July, up from the average of USD30 in 2019, due to weak demand outside China and a surge in freight rate most likely driven by increased iron ore trade and ship congestions in some Chinese ports.

Lower Australian Exports: The government of Australia estimates that one third of Australian thermal coal exports are cash negative at prices of USD50/tonne for Newcastle 6,000kcal/kg coal. Some miners including Peabody and Glencore have announced plans to suspend or reduce production at some of their Australian mines.
In other words, Adani is opening big new volumes to suppress prices just as NSW shuts big old volumes to lift them. We have been predicting this marvelous Strayan moment for years.
Will it get any better? A little but not much. There's too much LNG as well, which directly competes with thermal coal, so any rebound in prices with global recovery will be very muted. Then there is China which is explicitly blocking Aussie coal and keeping its domestic price high to sustain local production, ensuring even more global oversupply and low seaborne prices. That'll only get worse too. Let's not even bother mentioning climate change, divestment pressures and stranded assets.
If Gautam Adani wants to burn his money in QLD to save face then good for him. I guess.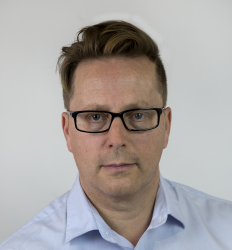 Latest posts by David Llewellyn-Smith
(see all)