Gottiboff has joined some dribble stains on his bib today:
Australia must brace itself for the next round of the war of words and actions with China – an attack on the price of iron ore and the nation's key revenue base.

My China contacts tell me that the anger China is currently displaying over issues like Australia's call for a COVID-19 inquiry and journalistic disputes is minuscule compared to the fury in China created by the recent jump in the price of iron ore.

Rightly or wrongly, Chinese President Xi Jinping believes that Australia has ruthlessly exploited the COVID-19 pandemic to force China to pay exorbitant prices for iron ore. Xi is determined to teach us a lesson as early as next year, but certainly in the years to come.

…To slash the price China is looking to increase local production…is encouraging Brazil to open up new mines and new deep water ports to enable the Chinese supercarriers to take Brazilian ore to China at costs that are comparable or lower than to transport from Australia…hopes to open the massive Simandou iron ore mines in Guinea.

China believes that the Australian currency is vulnerable to a big fall in the iron ore price, given its huge deficits and dependence on borrowing. And so a collapse in the iron ore price will inflict significant punishment on the recalcitrant nation down under.
Who are Gottiboff's China sources?  There is a history of China being angry at the Pilbara cartel. Pre-GFC it exploded into the open when RIO and BHP mulled a merger. And again afterward when BHP broke the contract system. It is true as well that RIO is withholding volumes to support the price today.
But is that what is driving Chinese anger now? Or is it just part of the annoyance? Prices will not be above $100 for long, half what they were during previous upsets. The iron ore supply story that Gottbioff ascribes to today's CCP anger has been in train for many years.
As for our currency being vulnerable, I certainly hope so. Both Gottiboff and the CCP need to acquaint themselves with forex and interest swaps plus QE if they think the offshore debt matters anymore.
That's the rub, for me. If Gottiboff doesn't understand these basics then it calls into question his entire, doddering thesis. Not to mention that the fastest way possible to decouple Australia from China is to crash house prices and the currency together.
This looks like another attempt to strike fear into Australians to soften them up for the CCP overlordship Gottiboff has been campaigning for.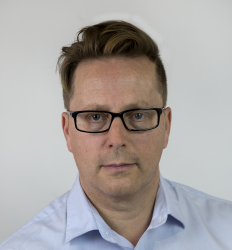 Latest posts by David Llewellyn-Smith
(see all)