Via Nick McKenna, CEO of APLNG and gas cartelier, at the AFR:
As government and LNG producers renew discussions to extend the heads of agreement that assures domestic customers of access to gas, we must not let emotive calls for subsidised prices triumph over reason.

It is well documented by both the Australian Competition and Consumer Commission and the Australian Energy Market Operator that the domestic gas market is well supplied, and wholesale prices, already well below our Asian neighbours, have continued to trend down.

…Australia Pacific LNG is proud to have been a major supplier to the east coast domestic market since its inception, meeting around 30 per cent of total demand…A recent International Gas Union survey showed the average wholesale gas price in Australia last year was around 40 per cent less than the average wholesale price for the Asia Pacific region…
The chutzpah is something to behold. Here is the International Gas Union survey. Australia looks bad for a gas producer but OK for a gas customer on about $5.80Gj:

But, what the good cartelier fails to mention is that this includes plentiful WA gas, which is a separate market kept cheap by domestic reservation at around $4Gj. WA accounts for 40% of domestic consumption so if we adjust that for the east coast then we get $8.70Gj: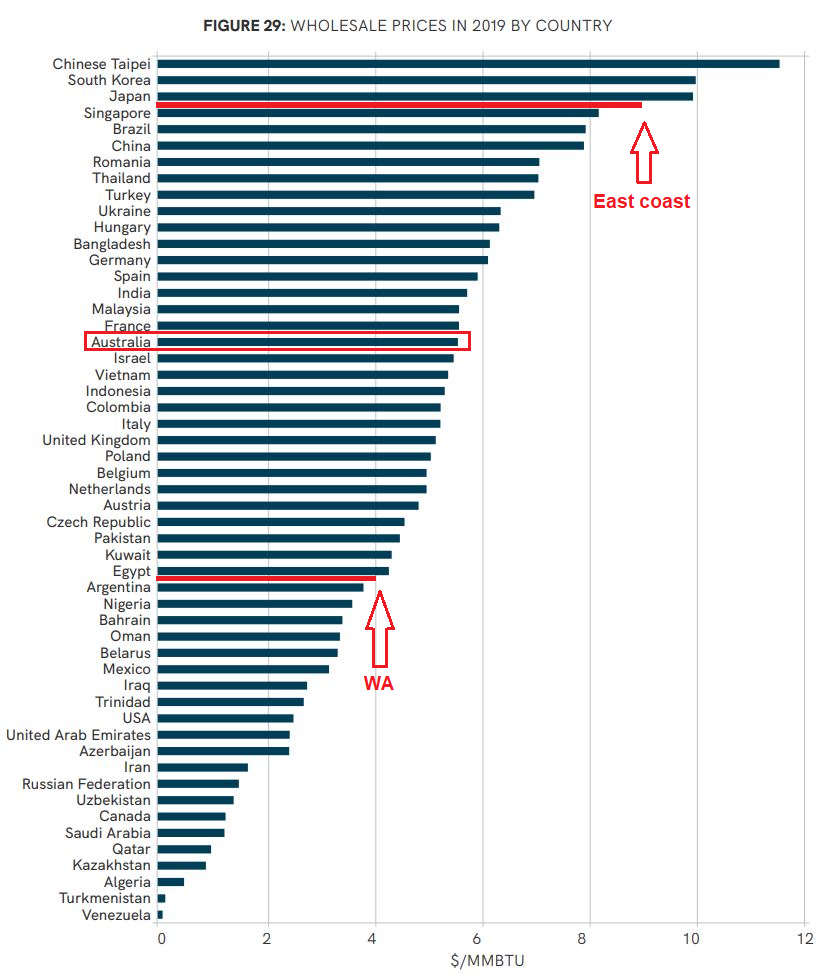 Given we have to subtract $1.50gj for liquefaction and shipping from north Asian prices to make the comparison fair, the gas-rich east coast of Australia is paying more for its own resource than everyone bar Taiwan. It is paying anywhere from more than double to ten times other gas producers.
It is one thing for the cartel to compose these lies while berating objective commentary for distorting the facts. Such corporate bastardry is commonplace in subaltern Australia today. It is another thing for the AFR to print it. Which, I might add, didn't even give the story a byline so that Nick McKenna, blood-sucking cartelier, instead looks like some innocent observer:

Even for a former great paper turned corporate shill this is a new low in debased journalism.
There is no doubt that there is enough cheap gas to supply the east coast at $4-6Gj. The problem is it would require Nick McKenna's gas export cartel to write off more misallocated billions from its LNG white elephants. Which is exactly what would happen if there was any market left to force it.
But there isn't. So, instead, the cartel exports the cheap gas to Asia and applies discriminatory pricing to the expensive stuff for locals, to bail out its failed investments.
And for this economic crime against Australians, it is now protected by the Morrison Government's ludicrous gas unplan, as well as the corporate crack whore of old business media.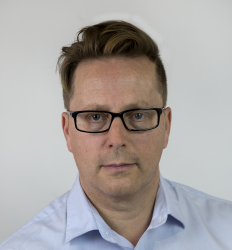 Latest posts by Houses and Holes
(see all)