At the start of the COVID-19 pandemic, Foxtel's Kayo Sports was facing an uncertain future.
In February, Kayo's subscriber base had fallen from 402,000 as of November 2019 to 370,000.
Then the COVID-19 pandemic hit, pausing sporting events across the world including the AFL and NRL seasons.
This led to a surge in cancellation requests, dropping Kayo's subscriber base to a low of 331,000 in May, and sending Foxtel's customer service into a shambles.
With the reboot of sporting events across the globe, including the AFL, NRL and NBA seasons, Kayo Sports has experienced a strong resurgence.
According to Foxtel CEO Patrick Delany, Kayo Sports now has more than 600,000 subscribers, an 80% increase from its May low:
As the coronavirus pandemic escalated and governments imposed tough restrictions aimed at limiting the spread of the disease, the AFL, NRL, Supercars and Super Rugby were forced to postpone their seasons.

This put immense pressure on Foxtel, which has a large sports subscriber base, and its sports streaming service Kayo, which launched in October 2018.

"For us at Foxtel it was an existential moment because sport is so much a part of our DNA," Mr Delany said…

"Huge unemployment like we had never seen in our working lives led to quite large churn of our subscribers. No live sport meant that people weren't watching our sports channels like they were before. Pubs and clubs were shut and that's a very big and important part of our revenue"…

There was that terrible 2½ to 3½ months where we faced massive challenges," Mr Delany said…

"Five months later, I suppose winners are grinners and it feels fabulous. We have record sport subscribers. Never in the history of the Foxtel Group have we had more sports subscribers"…

"We had an extraordinary moment, we had a complete rebound with Kayo. It's now sitting at over 600,000 paid subscribers"…
That's an impressive turnaround in a short period of time.
After downsizing by around 270 employees over six months, and with subscriber numbers rebounding, Foxtel's future is suddenly looking brighter.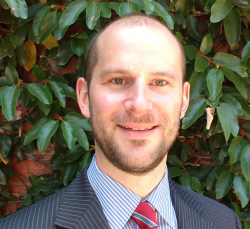 Latest posts by Leith van Onselen
(see all)