Via Deloitte:
The release of national accounts data this morning confirms the Australian economy has just experienced its sharpest ever three-month contraction – driving it to its weakest growth since the end of World War 2.

Australian GDP growth over the same quarter of the previous year

Source: Australian Bureau of Statistics.  Note quarterly numbers have only been available since 1959.

But perspective is handy.  As the chart below shows, only a handful of nations have seen less damage to their economies amid the coronavirus crisis.  The chart below shows that China, Vietnam, Taiwan and South Korea have all done better than we have on the economy – mainly as they've also done better than us at keeping the virus contained.

GDP growth rates over the same quarter of the previous year – international comparison

Source: Australian Bureau of Statistics, US Bureau of Economic Analysis, Eurostat, Statistics Bureau of Japan, Statistics Canada, National Bureau of Statistics China, Statistics Korea, Taiwan National Statistics, General Statistics Office of Vietnam.  Note that Statistics New Zealand releases its June quarter GDP estimate on 17 September.

Deloitte Access Economics Senior Economist Sheraan Underwood noted: "The underlying equation is simple. The greater the success against the virus, the greater the success in protecting economies against the pandemic.

The effect on economies is mostly a function of the impact of the virus

Source: Our World In Data.

"At the other end of the scale, the hit to most economies is rather larger than that seen in Australia.

"The defence of Australian lives and livelihoods has seen us thread the needle. Australia has seen both less economic damage and relatively fewer lives lost than most nations, including the US, the UK and most of Europe, including Sweden, which has taken a different path than many others.

"Australia's fight against the virus hasn't been perfect, but it has still been much more successful than in most other nations around the world."
Suck it up, psychos!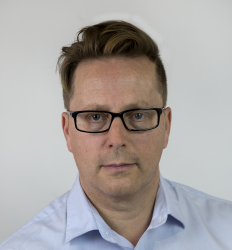 Latest posts by Houses and Holes
(see all)