Iron ore prices for September 28, 2020:

Spot up. Paper too. Steel is holding. Port stocks popped above 120mt:
At the current rate of accumulation, it will take until mid-2021 to get us back to the peaks. If anything, there is a danger that China will want to stockpile even more as relations deteriorate.
Property sales are still OK if no longer roaring:

Land sales suggest more ahead:

Vale is useless:
Brazilian miner Vale S.A. said in a filing on Monday it is temporarily suspending operations at its Viga concentration plant in Minas Gerais state, which will result in 11,000 tonnes per day fewer of iron ore fine production.

Iron ore fines are high-quality fine ore powders. This follows a court ruling which Vale said it will appeal.

The world's second largest producer of the key steelmaking ingredient has been under scrutiny from authorities after two deadly dam breaks in 2015 and 2019, and is the subject of several ongoing legal cases that often affect production.

On Monday, Vale said that last week it suspended tailings disposal and works at the B7 dam at Jeceaba, in Minas Gerais state. The company also said it suspended Viga waste disposal plant in Congonhas, in Minas Gerais state.

Both suspensions affect output, since mining sludge from iron ore mining needs to be properly disposed. They came after a court ruling on a public civil action suit filed by the municipality of Jeceaba, the company said.
Not big but a mother reminder of how useless Vale is.
I still expect further drawdowns before we resume the bid into new year. And do not expect a price peak until mid-2021 when that restocking pulse passes.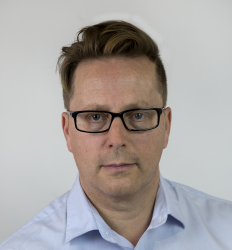 Latest posts by David Llewellyn-Smith
(see all)