Iron ore prices for September 4, 2020:

CISA steel output remains outrageous: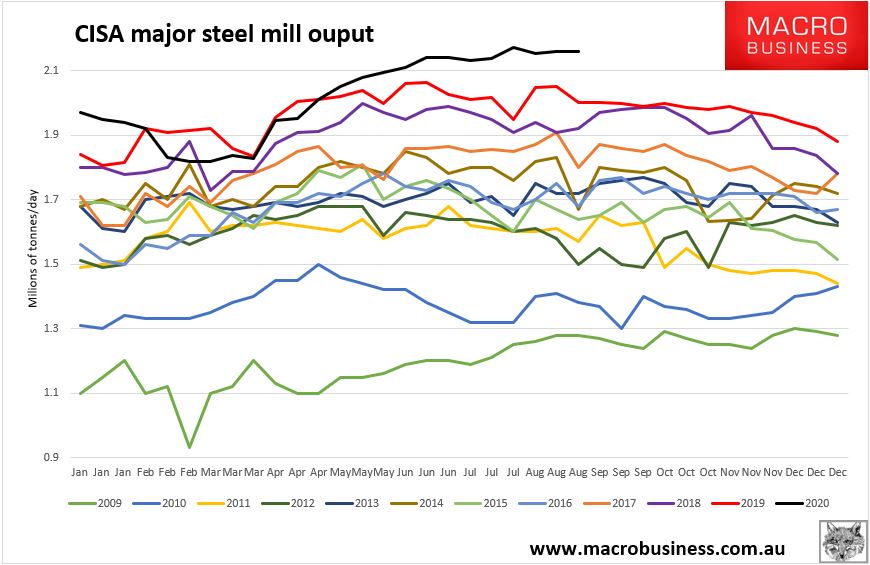 The key driver, empty apartment sales, remain strong:

And it's not just sales, it's inventory, at SCMP:
China's biggest developer are likely to step up price discounting this year to clear a growing pile of unsold homes, with authorities sounding another alarm in their deleveraging campaign to pre-empt any financial shock to the economy.

Completed but unsold homes amounted to 480 million square metres (5.16 billion square feet) across 100 mainland cities at the end of July, according to data compiled by E-house China Research and Development Institute. That's a 7 per cent increase from a year earlier, and the highest level of inventory since November 2019.

"Developers will offer more discount campaign to ease inventory pressure and shore up their cash levels as fast as possible," said Yan Yuejin, director of the Shanghai-based institute. "Home developers are in a fierce competition to lure buyers in the second half."
The tightening will be slow. There's no way that this can stopped until the global economy is in better shape.
Still, it is another risk for 2021 which already faces an end to Chinese restocking and more Vale volumes to bring down prices. The notion that this is a "stronger for longer" iron ore boom is wrong.
A first or second quarter top next year and steepish trend lower looks a good bet to me.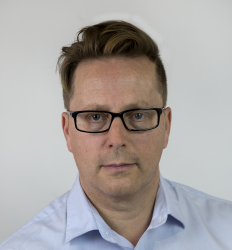 Latest posts by David Llewellyn-Smith
(see all)