Via Sinocism:
DOD Releases 2020 Report on Military and Security Developments Involving the People's Republic of China > U.S. DEPARTMENT OF DEFENSE > Release
This report accounts for the PRC's national strategy and the drivers of China's security behavior and military strategy, covers key developments in China's military modernization and reform, and provides new insights into China's strategic ambitions in the Indo-Pacific and beyond.

The report also discusses China's views of strategic competition, the broader purposes of its Military-Civil Fusion Development Strategy, and its ambitions for the PLA as a political entity of the party.
The report (PDF)
Some highlights:
DoD's 2000 report assessed that the PLA was slowly and unevenly adapting to the trends in modern warfare. The PLA's force structure and capabilities focused largely on waging large-scale land warfare along China's borders. The PLA's ground, air, and naval forces were sizable but mostly obsolete. Its conventional missiles were generally of short range and modest accuracy. The PLA's emergent cyber capabilities were rudimentary; its use of information technology was well behind the curve; and its nominal space capabilities were based on outdated technologies for the day. Further, China's defense industry struggled to produce high-quality systems. Even if the PRC could produce or acquire modern weapons, the PLA lacked the joint organizations and training needed to field them effectively. The report assessed that the PLA's organizational obstacles were severe enough that if left unaddressed they would "inhibit the PLA's maturation into a world-class military force."

Two decades later, the PLA's objective is to become a "world-class" military by the end of 2049—a goal first announced by General Secretary Xi Jinping in 2017. Although the CCP has not defined what a "world-class" military means, within the context of the PRC's national strategy it is likely that Beijing will seek to develop a military by mid-century that is equal to—or in some cases superior to—the U.S. military, or that of any other great power that the PRC views as a threat. As this year's report details, the PRC has marshalled the resources, technology, and political will over the past two decades to strengthen and modernize the PLA in nearly every respect. Indeed, as this report shows, China is already ahead of the United States in certain areas such as:

Shipbuilding: The PRC has the largest navy in the world, with an overall battle force of approximately 350 ships and submarines including over 130 major surface combatants. In comparison, the U.S. Navy's battle force is approximately 293 ships as of early 2020.

Land-based conventional ballistic and cruise missiles: The PRC has more than 1,250 groundlaunched ballistic missiles (GLBMs) and ground-launched cruise missiles (GLCMs) with ranges between 500 and 5,500 kilometers. The United States currently fields one type of conventional GLBM with a range of 70 to 300 kilometers and no GLCMs.

Integrated air defense systems: The PRC has one of the world's largest forces of advanced longrange surface-to-air systems—including Russian-built S-400s, S-300s, and domestically produced systems—that constitute part of its robust and redundant integrated air defense system architecture.

More striking than the PLA's staggering amounts of new military hardware are the recent sweeping efforts taken by CCP leaders that include completely restructuring the PLA into a force better suited for joint operations, improving the PLA's overall combat readiness, encouraging the PLA to embrace new operational concepts, and expanding the PRC's overseas military footprint.
Comment: Intentions may be visible from current and planned capabilities
Pentagon says China planning big increase in nuclear arsenal – AP
Hans Kristensen, a nuclear weapons expert at the Federation of American Scientists and a specialist in China's force, said the "low 200s" Pentagon estimate is slightly lower than his own estimate of about 300.

"The low number of course somewhat weakens the Trump administration's warnings about Chinese capabilities" and its concerns that Beijing may be aiming to achieve nuclear parity with the United States, he said.
Pentagon warns of China's growing nuclear arsenal | Financial Times $$
Chad Sbragia, deputy assistant secretary of defence for China, said the US was concerned about "the trajectory of China's nuclear developments writ large", adding Beijing was poised to undertake "the most rapid expansion and diversification of its nuclear arsenal in its history".

Beijing has nearly doubled its defence spending over the past decade, surpassing $100bn for the first time in 2012 and reaching $174bn last year. The US believes China may have spent more than $200bn last year.
Special Report: Pentagon's latest salvo against China's growing might – Cold War bombers – Reuters
Since late January, American B-1B and B-52 bombers, usually operating in pairs, have flown about 20 missions over key waterways, including the South China Sea, the East China Sea and the Sea of Japan, according to accounts of these flights from U.S. Air Force statements and official social media posts. These missions, military analysts say, are designed to send a crystal-clear signal: The United States can threaten China's fleet and Chinese land targets at any time, from distant bases, without having to move America's aircraft carriers and other expensive surface warships within range of Beijing's massive arsenal of missiles.
China's first homemade carrier Shandong sets out for exercises – Global Times
The Shandong, China's first domestically developed aircraft carrier – the country's second overall – set out from shipyard on Tuesday for military exercises, which will reportedly be held in the Bohai Sea in the next 22 days. Experts expect the carrier to integrate with J-15 fighter jets that were newly produced for it, as it continues to establish actual combat capability, and it will hopefully become combat-ready by the end of 2020. Two combat-ready aircraft carriers will have strategic significance for China to resist military pressure from countries like the US in the Taiwan Straits and the South China Sea, and potentially from India on China's key maritime transport lanes, experts said.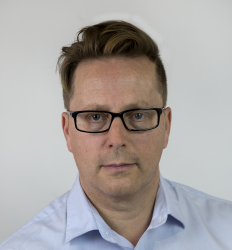 Latest posts by Houses and Holes
(see all)