Over the weekend, DFAT Secretary Frances Adamson vowed Australia won't tolerate Beijing's "wolf warrior" diplomacy or interferences in our internal affairs, warning that our legal system, freedom of speech and democracy are at stake:
"We've seen China seeking to assert itself in this region, in the Indo-Pacific and globally, in ways that suits its interests but don't suit the interests of countries like ­Australia. We want a peaceful, stable, prosperous region … but when influence­ builds into interference, that is something we don't want to see, our government won't tolerate and I think most Australians are broadly supportive of that"…

"Wherever the challenges come from, Australia should, Australia must, Australia is, standing up for its interests because if we don't we are on a very slippery slope.

"The institutions we take for granted — our parliament, our democracy, our legal system, our freedom of speech and association — they really are at stake now. This is not a theoretical threat or concept and we need to make sure our institutions are strong and that we can defend ourselves. And this is where the role of diplomacy comes into play."
Yesterday, we received a prime example of what Frances Adamson was referring to with Chinese military contractor, China Zhenhua, accused of compiling a database on more than 35,000 Australians:
A Chinese company with links to Beijing's military and intelligence networks has been amassing a vast database of detailed personal information on thousands of Australians, including prominent and influential figures.

A database of 2.4 million people, including more than 35,000 Australians, has been leaked from the Shenzhen company Zhenhua Data which is believed to be used by China's intelligence service, the Ministry of State Security.

Zhenhua has the People's Liberation Army and the Chinese Communist Party among its main clients.

Information collected includes dates of birth, addresses, marital status, along with photographs, political associations, relatives and social media IDs.

It collates Twitter, Facebook, LinkedIn, Instagram and even TikTok accounts, as well as news stories, criminal records and corporate misdemeanours.

While much of the information has been "scraped" from open-source material, some profiles have information which appears to have been sourced from confidential bank records, job applications and psychological profiles.

The company is believed to have sourced some of its information from the so-called "dark web".

One intelligence analyst said the database was "Cambridge Analytica on steroids", referring to the trove of personal information sourced from Facebook profiles in the lead up to the 2016 US election campaign.

But this data dump goes much further, suggesting a complex global operation using artificial intelligence to trawl publicly available data to create intricate profiles of individuals and organisations, potentially probing for compromise opportunities…

The company's chief executive Wang Xuefeng, a former IBM employee, has used Chinese social media app WeChat to endorse waging "hybrid warfare" through manipulation of public opinion and "psychological warfare".

Of the 35,558 Australians on the database, there are state and federal politicians, military officers, diplomats, academics, civil servants, business executives, engineers, journalists, lawyers and accountants.

They range from the current and former prime ministers, to Atlassian billionaires Mike Cannon-Brookes and Scott Farquhar, and business figures David Gonski and Jennifer Westacott…

"China is absolutely building out a massive surveillance state both domestically and internationally," Professor Balding told the ABC.

"They're using a wide variety of tools — this one is taken primarily from public sources, there is non-public data in here, but it is taken primarily from public sources.

"I think it speaks to the broader threat of what China is doing and how they are surveilling, monitoring and seeking to influence… not just their own citizens, but citizens around the world."
Where are the China apologists now?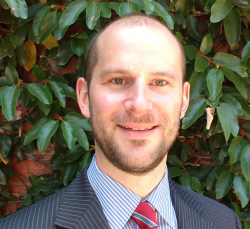 Latest posts by Unconventional Economist
(see all)