Via Sinocism:
Comment: We still have only sketchy details of what was decided at the recent 7th Tibet Work Conference, but perhaps they decided to take some of the "successes" from Xinjiang and apply them back into Tibet?

Exclusive: China sharply expands mass labor program in Tibet | Reuters

Beijing has set quotas for the mass transfer of rural laborers within Tibet and to other parts of China, according to over a hundred state media reports, policy documents from government bureaus in Tibet and procurement requests released between 2016-2020 and reviewed by Reuters. The quota effort marks a rapid expansion of an initiative designed to provide loyal workers for Chinese industry.

A notice posted to the website of Tibet's regional government website last month said over half a million people were trained as part of the project in the first seven months of 2020 – around 15% of the region's population. Of this total, almost 50,000 have been transferred into jobs within Tibet, and several thousand have been sent to other parts of China. Many end up in low paid work, including textile manufacturing, construction and agriculture.

"This is now, in my opinion, the strongest, most clear and targeted attack on traditional Tibetan livelihoods that we have seen almost since the Cultural Revolution" of 1966 to 1976, said Adrian Zenz, an independent Tibet and Xinjiang researcher, who compiled the core findings about the program..

Reuters corroborated Zenz's findings and found additional policy documents, company reports, procurement filings and state media reports that describe the program.

Jamestown Early Warning Brief: Xinjiang's System of Militarized Vocational Training Comes to Tibet – Jamestown

The labor transfer policy mandates that pastoralists and farmers are to be subjected to centralized "military-style" (军旅式, junlüshi) vocational training, which aims to reform "backward thinking" and includes training in "work discipline," law, and the Chinese language. Examples from the TAR's Chamdo region indicate that the militarized training regimen is supervised by People's Armed Police drill sergeants, and training photos published by state media show Tibetan trainees dressed in military fatigues (see accompanying images).

Poverty alleviation reports bluntly say that the state must "stop raising up lazy people." Documents state that the "strict military-style management" of the vocational training process "strengthens [the Tibetans'] weak work discipline" and reforms their "backward thinking." Tibetans are to be transformed from "[being] unwilling to move" to becoming willing to participate, a process that requires "diluting the negative influence of religion." This is aided by a worrisome new scheme that "encourages" Tibetans to hand over their land and herds to government-run cooperatives, turning them into wage laborers…

Coercive elements play an important role during the recruitment process. Village-based work teams, an intrusive social control mechanism pioneered by Chen Quanguo, go from door to door to "help transform the thinking and views of poor households." [17] The descriptions of these processes, and the extensive government resources invested to ensure their operation, overlap to a high degree with those that are commonly practiced in Xinjiang (The China Quarterly, July 12, 2019). As is the case in Xinjiang, poverty-alleviation work in the TAR is tightly linked to social control mechanisms and key aspects of the security apparatus. To quote one government document, "By combining grid management and the 'double-linked household' management model, [we must] organize, educate, and guide the people to participate and to support the fine-grained poverty alleviation … work."

赵克志在甘肃和青海调研时强调 : 全面贯彻新时代党的治藏方略 切实维护国家安全社会稳定民族团结–法治–人民网

Zhao Kezhi on Gansu and Qinghai inspection tour, stresses comprehensively implementing the Party's strategy for governing Tibet in the new era and effectively safeguarding national security, social stability and national unity.
Strip the Winter Olympics.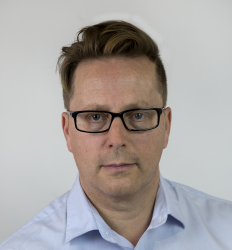 Latest posts by David Llewellyn-Smith
(see all)