Commodities are fungible even if CCP apologists like Paul Kelly are not. Via Bloomie:
Government forecaster Abares expects agricultural exports to shrink to A$43.5 billion ($31.7 billion) as prices for many of its exports, including meat, wheat, barley and wine, slump because of the pandemic and Chinese trade restrictions.

Barley exports have been roiled by a demand hit unleashed by China's decision to slap tariffs of more than 80% on the country's shipments — then bar imports from biggest shipper CBH Grain Pty, according to Abares' September report.

"The Australian feed barley price is expected to fall to A$230 per ton, 17% below the world indicator price," Abares said. The drop reflects the imposition of prohibitive tariffs on exports to China, it said.

The biggest new market for barley has been Thailand, said IKON Commodities CEO Ole Houe. "Prior to this year we shipped less than 2% of our barley to Thailand," or typically less than 100,000 tons, he said. "This year we have so far shipped well over 600,000 tons, and we may even get to 800,000 tons."

Abares points to Asian and Middle Eastern markets including Japan and Saudi Arabia as potential buyers.

Abares forecasts barley exports rising 31% in value in 2020-21 from a year earlier, with volume gaining 65% and prices dropping 21%.
Production is forecast to jump 25% because of good rains.
This is not all of the displaced barley but it will be in time: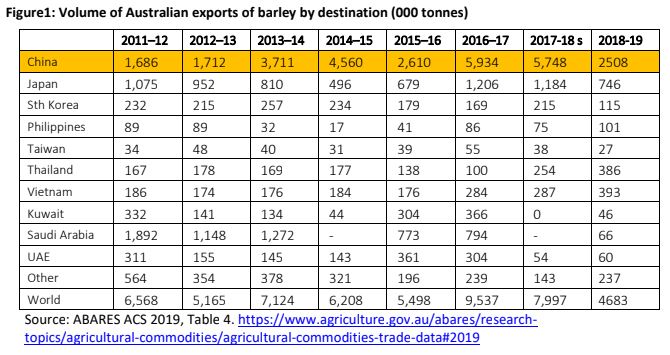 Exactly the same thing will happen in other CCP-blocked commodities. Initial price falls, new markets opening up, a return to previous prices over time as Chinese buying distortions displace other volumes.
China has no political power over our commodities in the long run.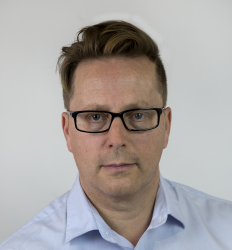 Latest posts by David Llewellyn-Smith
(see all)