Question: What does Australia Post and Australia's universities have in common?
Answer: They both screw over their low-paid insecure staff while paying senior management exorbitant salaries and bonuses.
Seriously, check out these shenanigans from Australia Post, with its highly paid executive team lining up $7 million in bonuses while it expects staff to volunteer to use their own cars to deliver late parcels:
The national mail service emailed its Victorian workforce, including staff from administration and finance, on Monday to "urgently" ask for help to meet unprecedented demand from customers because of a surge in online shopping.

The call to arms to employees coincides with the organisation's managing director Christine Holgate softening the ground for her executive team to accept personal bonuses…

Ms Holgate, who was paid $2.5 million last year as the nation's highest earning civil servant, is estimated to be in line for a $1 million-plus bonus while other executives could take home up to $600,000…

In the memo to staff on Monday, deliveries general manager Rod Barnes said AusPost needed people with a driver's licence and car to help with parcel pick-up services from facilities in Dandenong South, Bayswater and Brooklyn and deliver to customers for shifts this week.

Staff are asked to declare they are able to carry and lift up to 16kg of mail and parcels repeatedly through the day…

Staff will be reimbursed for the use of their cars and those who volunteer on the weekend will receive time off in lieu.
Amazing stuff. If Australian Post is busy, pay staff to work extra.  That's what a job is.
I love how the executives think they should get a bonus for their good work when parcel deliveries are being delayed and staff are being asked to work overtime for free.
Australia Post is merely the latest example of the failure of 'marketisation' to deliver government services.
The lunatics are in charge of the asylum.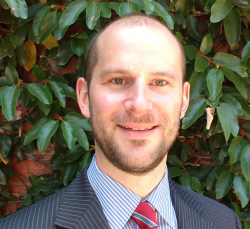 Latest posts by Leith van Onselen
(see all)