The notion that lightening fast 5G mobile will make the national broadband network (NBN) obsolete is about to be tested with Telstra and Optus offering cheaper, faster 5G alternatives to compete directly with the NBN:
Far from being a pipe dream, the likes of Telstra, TPG and Optus are confident they can use 5G technology to lure a significant chunk of homes away from the NBN…

Telstra this week delivered peak download speeds of 4.2 gigabits per second (Gbps), four times faster than the fastest NBN plan available to homes, using 5G technology.

Meanwhile, Optus is gearing up to launch two 5G wireless services priced at $75 a month and $90 a month respectively that on paper can easily go toe-to-toe against fixed-line NBN plans in the market.

The $75 a month plan promises maximum download speeds of 100 megabits per second (Mbps) and an average download speed of 85Mbps between the busy 7pm-11pm time slot. The $90 a month plan, according to Optus, "currently delivers an average download speed of 214Mbps (between 7pm-11pm)"…

Telecommunications analyst Ian Martin says the percentage of homes that will choose to bypass the NBN will likely continue to rise. "We are at a 20 per cent bypass at the moment and that could go to 30 per cent over three years…

"You will see a big increase in contestability in the market over three years, where we are at the moment they can contest 20 to 30 per cent of the broadband market but with mmWave and related developments in three years time they may be able to contest up to 40 per cent."
More competing services are certain to emerge to capitalise on the need for genuinely fast broadband.
In March, the Parliamentary Budget Office reported that the "fair value" (or saleable value) of the NBN was just $8.7 billion – less than one-third the federal government's equity investment. Thus, the NBN required a $21 billion writedown.
With every competing service, the likelihood of NBN Co ever making a profit recedes. And with it, the PBO's "fair value" estimate becomes increasingly fragile meaning the federal government faces an even bigger writedown.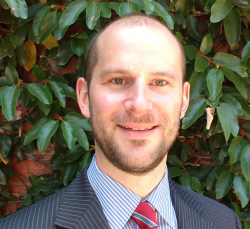 Latest posts by Unconventional Economist
(see all)