As we all know, the JobSeeker supplement (alongside JobKeeper) will be cut this weekend from $1100 to $815.
There is widespread concern that the wind back of the JobSeeker supplement will push many Australians into poverty, as well as pull billions of dollars out of the economy.
For example, Deloitte this month forecast that scrapping the JobSeeker coronavirus supplement would cost 145,000 jobs over two years and reduce GDP growth by $31.3 billion.
Now concern has arisen over pending changes to the "liquid assets" test measuring what the Government deems "funds readily available to you". If those applying for JobSeeker have more than $5,000 on hand, they may need to wait up to 12 weeks to access the payment.
It is estimated that up to 400,000 recipients could lose access to JobSeeker due to this liquid assets test:
An estimated 400,000 workers who face retrenchment in coming months could now be forced to wait up to 12 weeks for unemployment payments under the changes.

A tough new "liquid assets" test to be reintroduced from today is set to force the newly unemployed to live off their savings before they can claim JobSeeker.

The liquid assets test applies to anyone who has more than $5,000 in the bank but it includes redundancy pay that is yet to be received.

The liquid assets test was scrapped in March when the COVID-19 pandemic first hit but are being reintroduced from today…

A separate assets test for cars and investment property being re-introduced is also expected to boot 37,000 people off the dole entirely.
Around one million Australians that have accessed their superannuation early could find themselves adversely affected if this money is sitting in their bank accounts.
Billions of dollars worth of disposable income is scheduled to be pulled from the economy in October. This will inevitably weigh heavily on the economic recovery.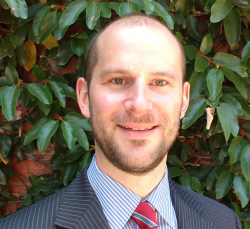 Latest posts by Unconventional Economist
(see all)