I've been arguing this week that both Twiggy Forrest and Gina Rinehart would be wise to consider a float of their respective iron ore businesses in the near future.
The reason is straightforward. The iron ore trade is at a cyclical high just as Chinese global relations are undergoing a structural deterioration as Beijing launches a new phase in its imperial project.
For now, things are OK for iron ore. China needs it. But look ahead a few years and the trends are ugly:
COVID-19 will accelerate the decline of the Chinese economy into the middle-income trap;
this will slowly but surely break the CCP social contract of prosperity in exchange for autocratic power;
Beijing knows this and is already moving to head it off by turning outwardly hostile to arouse nationalism at home.
Hong Kong is being absorbed in these terms right now. Taiwan is next. But the former makes the latter impossible to achieve peacefully so the latter will have to transpire militarily.
This is not imminent but it is now a visible outcome. It raises the prospect that Australia will be shipping iron ore directly into the manufacture of bullets and missiles fired straight back at the Western US liberal empire. A clearly untenable position for Australian strategic and trade policy.
The alternative scenario of relative Chinese economic decline and rising autocracy at home is not much better for iron ore though it would at least prevent any sudden stop in the trade.
In both of these scenarios, FMG and Roy Hill will lose considerable value. Moreover, if the CCP goes the path of war in Taiwan then both Twiggy and Gina will find themselves at war with their own people, not in terms of Australians fighting in Taiwan, though that is possible, but at home where the populace will rally to ANZUS.
To wit, at Crikey today:
Mining billionaire Andrew Forrest has talked a big game about stopping global slavery, but he has been silent on arguably the world's most egregious example: China's internment and labour exploitation of 1.5 million Uyghurs.
That silence — while continuing to spruik the Australia-China relationship which has driven his extreme wealth through Fortescue Metals — has become increasingly difficult to defend for the anti-slavery campaigner. Calls for action are intensifying.

"He's at a crossroads," local Uyghur community leader Meyassar Ablat told Inq. Ablat has relatives imprisoned in the north-western Chinese province of Xianjia, home to the Uyghur population.

"[Forrest] has to decide whether he takes a moral and ethical stand on this and on what he supposedly stands for. It's easy to speak up when you have nothing to lose, but when you have a lot at stake people are reluctant to speak up against China.

"When you stand up against something you have to be for everyone or you're not really practising what you're preaching there."

(Forrest's fortune swelled by close to $2 billion this week as Fortescue declared record profits boosted by strong Chinese demand.)

The questioning of where Forrest stands when it comes to the crunch — when his own business interests are at stake rather than others' — comes at an awkward moment. He is set to deliver the prestigious ABC Boyer Lectures series on the theme of how "ethical entrepreneurs" can help shape "a better future" for Australia. According to the ABC's media release, Forrest will make the case for business to collaborate with philanthropy to drive "positive change".

The ABC's board, which is stacked with Coalition government appointments and includes two members with mining industry ties, has refused to answer questions on how he was chosen for the lectures which confer considerable gravitas on the speaker. The choice has elsewhere been reported as a "captain's pick" of board chair Ita Buttrose. The ABC has told Inq it won't respond further.

Forrest has largely dodged the question of how he reconciles his much-trumpeted commitment to eradicate global slavery with his high-profile public support of the Chinese government.

Forrest launched his Walk Free anti-slavery initiative with the bold claim that "we can end modern slavery in our generation". His anti-slavery work kicked up several gears when he joined an exclusive club of international philanthropists to sign The Giving Pledge. Established by Bill and Melinda Gates, this pledge involves the wealthy promising to donate over half their wealth.
Forrest has long been motivated by his Christian beliefs to give his billions away. This follows the prosperity doctrine under which some Christians believe God will reward them with income and, in return, they tithe their income or give away more of it.
It's not the content of such stories that should worry Twiggy and Gina. It's their publication at all. The Australian worm has turned against China. Boyer Lectures will only drive a wedge between billionaires and the people now. They won't convince anybody:
Both billionaires have done marvellous things with dirt. Time to let markets take the fall.
The interesting question is, if one blinks then what happens to the value of the other?
There is, in fact, a race between the two to offload their assets.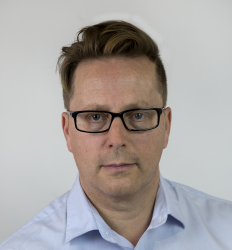 Latest posts by David Llewellyn-Smith
(see all)