Victoria's rate of COVID-19 infections is falling fast, raising hopes that draconian stage 4 restrictions can be lifted earlier than the scheduled 13 September end date.

However, today I want to present the opposite case of why I believe that Stage 4 restrictions should be extended for two weeks until 27 September.
1) It would enable Victoria to aim for virus elimination:
Keeping stage 4 restrictions in place would enable the State Government to go for near virus elimination. In turn, this would enable the economy to shift immediately to stage 1 restrictions, as has occurred in other states like South Australia and Western Australia.
2) It would encourage other states to open their borders to Victoria:
Achieving near elimination would encourage (force?) other states and territories to open their borders to Victoria, resulting in the free-flow of people around the nation, bolstering growth.
3) 27 September coincides with the end of JobKeeper and JobSeeker:
The first phase of JobKeeper and JobSeeker are scheduled to expire on 27 September. They will then revert to lower rates, namely:
JobKeeper reduced from $1500 to $1200 from October ($750 part-time); and
JobSeeker reduced from $1100 to $815 from October.
Thus, Victorians will be supported financially over this extended two week lockdown period. The economy can then open up as emergency income support is tapered.
It also helps the Andrews Government cost shift to the federal government.
4) The timing matches up with school holidays:
Victoria's school holidays are scheduled from 19 September until 4 October. Accordingly, there is little sense in easing stage 4 restrictions just as the school term has ended.
It makes more sense aiming for elimination and then reopening schools and the economy fully for term 4.
5) The alternative is worse:
The alternative to virus elimination is ongoing spot virus outbreaks and the maintenance of lower level lockdowns for longer.
Given the timing with JobKeeper/JobSeeker and school holidays, it makes more sense to nip the virus in the bud so that the Victorian economy can open more fully earlier.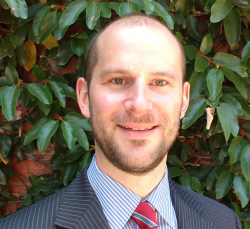 Latest posts by Leith van Onselen
(see all)