Via FMG this morning

It's halftime in the MB versus Twiggy great game. We won the first quarter up to 2015 as FMG nearly went under. Twiggy handed us a toweling in the second quarter as FMG rebounded thanks to a fantastic string of good fortune in Chinese rationalisation, Brazilian accidents and global pandemics.
But the second half is going to be all MB and if Twiggy has any sense he'll do as we say now.
Twiggy Forrest should sell his remaining stake in FMG. There are two main reasons.
First, things will not get better than they will be over the next year ever again. The combined COVID and mining accident impacts on Brazil will pass. A deluge of supply is coming, followed by another African deluge a few years later. This will crush FMG (and Roy Hill) margins and, as China slows, eventually put both all but out of business.
Second, the new US/China Cold War could end FMG overnight any time hence. As China slows into the middle-income trap, it will turn more and more hostile as the CCP arouses nationalism at home to replace collapsed economic legitimacy. In response, you just never know when iron ore from the Pilbara will get blockaded by the liberal American empire and its supporters. Boyer Lectures cannot prevent this outcome.
There's nothing to lose in floating the rest of FMG and all of Roy Hill. A little share price hit at first, followed by a mad spruik from your chosen underwriter, recovery and exit. The peak of the iron ore cycle is dead ahead.
Ignore the yes men. Float now. Or the next twelve months will witness the peak of your respective wealth.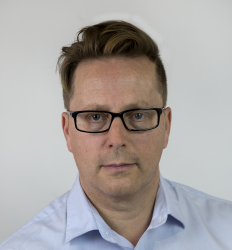 Latest posts by David Llewellyn-Smith
(see all)