No wonder this party is so buggered, with navel-gazing like this:
Labor has quite simply made a habit of failing at national elections for the past quarter of a century because it can't get that right. At the last nine federal elections, it has managed to win a lower house majority just once, in 2007.

And still it is arguing about the basics, of blending and holding together its various support bases. Keeping different groups of supporters is the stuff of political parties and is not some new development. All through its life, the ALP has been home simultaneously to middle-class progressives and militant trade unionists.

True, today's society is both more diverse and, arguably, more invested in what is loosely described as identity politics – say, blue-collar workers in regional Queensland on the one hand and LGBTQI influencers in an inner suburb overburdened with cafes on the other.

The way to appeal to both groups on climate change would appear to be to emphasise the "net" part of Labor's target of net zero emissions by 2050 and how that means trade-offs between fossil fuels and renewables over the next 30 years. Would that really be so hard?
Climate change is not the beginning, middle and end of policy.
I've spent half my life fighting greenhouse gases but that's balderdash. You will never bring coal workers together with progressives if the territory is all about climate change.
What Labor has forgotten is its roots pure and simple. Workers are its answer. More to the point, Aussie workers.
Labor needs to refocus every single policy that it has on Australia. No more multinational, globalisation garbage. Both inner-city progressives and coal miners share that distinction.
For example, today Australians are horrified at the state and federal government's prioritising international students over the rights and health prospects for locals. This is so freakin' obvious that it goes to show how thick is the surface tension of the Canberra bubble.
If Labor were not entirely lost then it would pop this bubble with a single word from the opposition leader and Morrison would be badly exposed. The position is indefensible, another Hawaiian moment, yet it stands.
Now multiply this across:
Labor's China addiction;
Labor's immigration addiction;
Labor's multilateral addiction.
Labor needs to come out with a full-throated roar in favour of Australians and Australian workers (of all shapes, sizes and colour). There are arguments in favour for every dimension of policy. We outline them every day. Labor needs only to make them:
slash immigration to protect wages, lift services delivery and save the environment;
adopt a full-blown policy of CCP pushback to cleanse Canberra;
launch a royal commission into university corruption;
smash the gas cartel with domestic reservation;
ban all forms of political party donations;
lift unemployment benefits;
fully costed carbon pricing which is what business wants.
They still have negative gearing reform which is great. There is much, much more they could do if they put Australia at the heart of policymaking instead of snowflake sentiment. And so long as Australia is at the heart of the plan then they can unite disparate groups on the left.
But they won't. The question is why? I suspect that Labor's trouble is the same as Hillary Clinton and her "deplorables". Labor is overrun with progressives with a severe case of cultural cringe catastrophically out of touch with QLD and WA electorates.
And so they and it will keep losing for as far as the eye can see.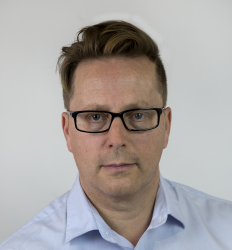 Latest posts by David Llewellyn-Smith
(see all)