Perennial housing bull, Michael Yardney, has issued a stern warning that off-the-plan apartment buyers face financial ruin as the market collapses:
In my opinion, off-the-plan apartments have never represented a good investment, even during the rosiest of boom times – and least of all during a once-in-a-century global health event.

Apartments in our inner cities, and particularly those in high and medium rise towers, are likely to see their appeal dimmed in the immediate future, with the pandemic revealing that living in close proximity to other potential germ-carriers can be risky, and that being cooped up in a tiny flat during a lockdown is no fun…

As you can see from the chart below, around half the off-the-plan properties currently being completed value at less than the original contract price, with many showing current values being more than 10 per cent below the original contract price.

For some buyers who have lost their job or had their hours cut as a result of the pandemic, meeting the original settlement dates will become a huge challenge…

The other thing to remember is that your lender will value the property upon completion, and in the current market, there's a good chance this valuation will come in at a price that is considerably lower than the contract price…

Banks are being more conservative than ever with their valuations.

As a result, buyers who have committed to an off the plan property could see their loan applications knocked back, or they may be forced to scramble for a larger deposit to cover the shortfall…

They stand to lose their deposit and walk away much worse off than they were before they signed that dreaded off-the-plan contract…

Unfortunately, the sad fact is that some investors who bought will be financially ruined by the combination of buying a property that was never a great investment, only to have this compounded by a global pandemic and recession just to dig the boot in a little more.

Those who manage to hang onto their properties will be the new owners of dwellings that are likely to become the slums of the future, in a market where rents are plummeting…

And those who are forced to walk away from their contracts?

Well, they could see their life savings squandered – right at the time when they need that safety net the most.
That's a fair assessment by Yardney.
The COVID-19 pandemic has seen unemployment soar and employment income collapse, with millions of Australians now reliant on emergency income support to make ends meet. This income support will be withdrawn from October, creating a massive negative income shock: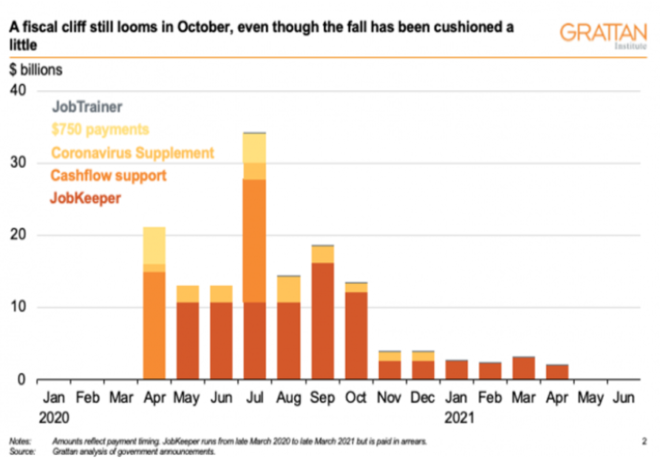 Immigration has also collapsed at the very same time that apartment construction is running above decade averages across both Sydney and Melbourne, which is crushing rents: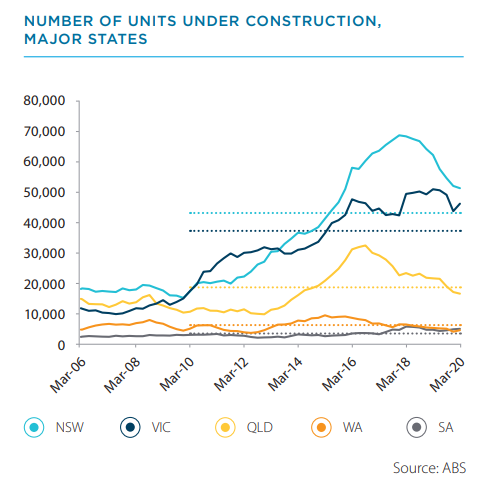 Add into the mix the pending expiry of mortgage repayment holidays, and the picture facing off-the-plan apartment buyers and property investors is dire.
Many face the prospects of forced sales, settlement defaults, and financial ruin.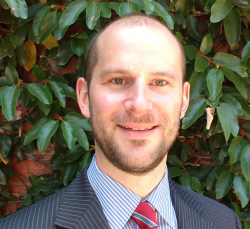 Latest posts by Leith van Onselen
(see all)